WOW TBC Classic vs World of Warcraft Classic: What are the difference and changes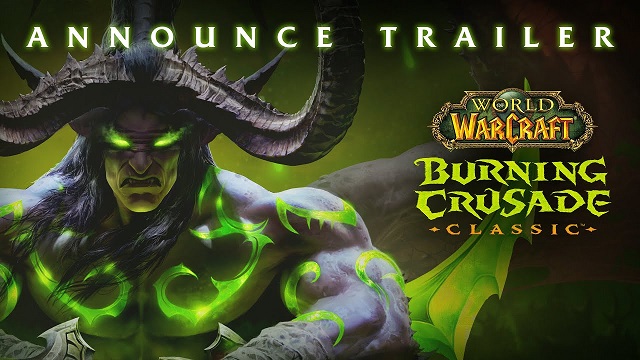 There are some changes between WOW TBC Classic and World of Warcraft Classic, if you are interested in, please keep reading!
New level cap
With the new level cap, players can expect to obtain brand new skills from their professional trainers and upgrade to level 70. In addition, the talent tree for each class has been expanded to include a new 41-point talent. For many professions, this is a considerable change, because the new "skills and talents" breathe new life into many professions.
Two new races
Draenei formed an alliance with the Alliance, and the blood elves raised the banner for the Horde. In addition to these new races, the two camps will also receive a new starting area and follow-up leveling area. Most importantly, each game will bring the unique professions of the opposing factions from the classic World of Warcraft to their faction in the "Burning Crusade"... This means that the draenei shaman represents the alliance, and the blood elf saint The knight represents the tribe! This is very important because it will change the composition of the entire team copy of the two factions. The league of the alliance will need multiple new shamans to form, and the tribe will need new paladins. Both the shaman and the paladin have received major upgrades in "Burning Crusade", and actually need to carry more than one.
New dungeons and raids
There are new dungeons in the Hellfire Castle on the Hellfire Peninsula, Ochinton in the Troca Forest, the Time Cavern in Tanaris, the Tooth Reservoir in Zangar Marsh, and Stormwind City in Hellstorm. In addition to a series of new areas and dungeons, "Burning Crusade" will also launch multiple team copies. Karazhan, Gruul's Lair and Magtheridon's Lair. Later, after the release of "Burning Crusade", new content will also be unlocked, including the Serpent Temple Cave, Eyes, Summit of Hyjal, Black Temple, Zuaman and Queldanas, as well as new missions and dungeons .
In addition to the new content, an important feature has been added to "Burning Crusade", that is, "Find team members". You can no longer find the feature page on the World of Warcraft website, but the page has been archived on Wayback Machine. Back in "Burning Crusade", there is an option to "find a raid", even though many people may not remember it. Whether Blizzard will implement it in the same way as classic nostalgia is still a question. If you implement this function according to the function in "Burning Crusade", you can see that there are many GDKP runs listed here!
New Professors
Jewelcrafting is a new profession in "Burning Crusade". It allows jewelry processors to make new gems and inlay them in equipment, and provide players with powerful attribute gains. Except for this new profession, most professions have received major makeovers in "Burning Crusade". For example, enchanters can attach rings, engineers make powerful Goggle helmets, blacksmiths make the best slot machine weapons, and leathersmiths make drums, providing powerful gains for their team!
No matter you are playing WOW Classic or WOW TBC Classic, you need a lot of gold to enhace your adventure. 5mmo.com is the best place to buy
WOW TBC Classic Gold
, cheap, safe, fast, 24/7!