NHL 19 is the latest entry in the NHL series from EA and was available worldwide September 14, 2018 for Xbox One and PS4. it brings a lot of improvements and changes that is worth diving into.
HUT Ultimate Team
is always the most popular mode of the series. If you are new to HUT, we are here to help you out.
What is HUT?
Hockey Ultimate Team (HUT) is a very popular NHL 19 game mode that allows you to create your fantasy lineup and compete online against other players from around the world or play offline. You can choose your players from current players, top prospects, and over 200 NHL Legends and Alumni players. To unlock the best players for your squad, you can buy
Cheap NHL 19 Coins
at
5mmo.com
by using the code "
5MMO
" for a 3% discount. As you progress through the game, you will earn rewards to upgrade your player by completing challenges.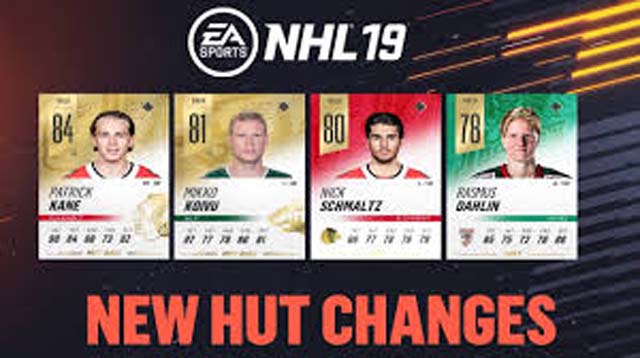 HUT in NHL 19 comes with new changes and additions. First, there are over
140 NHL Alumni Player Items and 63 HUT Legends
, which provides a wide variety of options for you to create your Ultimate Team. Besides, to make the game more rewarding, the game developer introduce two new concepts including Objectives and Milestones. Objectives will reward you with HUT items, packs, and coins for completing short-term tasks throughout your year in HUT. Milestones are long-term tasks with big-time rewards that you'll work towards as you progress in HUT. Another new feature about HUT in NHL 19 is that you can try out some of the top players on their team for a limited duration, so you can see how a player fits on your squad before purchasing them on the Auction House.There are also a lot of Player Items you can earn in the game and these are of different rarity and types. You ca get these items by completing sets, through the Auction House, opening packs, completing HUT challenges, and other such activities.
Game Modes
There are various game modes to try out with your Ultimate Team and this includes Online Seasons. In online season, you can try to win in a division and doing so will net you some neat rewards.There are also various HUT challenges out there to complete and these will reward you with some good rewards as well. If you want to rush HUT 19 coins, come to
5mmo.com
and we promise a reliable, quick order. If you want something more competitive, then there are competitive seasons available in the game and you will be playing against other players throughout seasons.
There is also the
HUT Champions mode
and a new seasons starts every week. You will first have to earn a Qualification Collectible and once you do so, you will be able to participate in the Weekend Season. You can also try out
Draft Champions
where you can pick superstars quickly and then try them out on the ice. In addition, you can also play against friends, or you can also play co-op with a friend in all modes except HUT Competitive Seasons and HUT Champions. If you want yo know more details about the mode, please check the video above.