At the beginning of Fortnite season 7, Epic adds a new vehicle,
the X-4 Stormwing Plane
to Fortnite Battle Royale. Now it appears that another new vehicle, named
the Driftboard
is set to come to Fortnite in the next patch notes,
patch notes V7.10
. however, the new update may come a bit late this time, so, fans may have to wait a little longer this time. The following are some further details.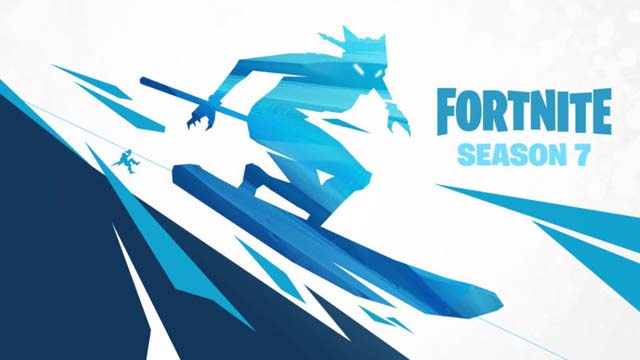 New Vehicle Addition: The Drifrboard
Early on December 5 th, Fortnite teased this new item in its promotional images for season seven, as you can check above. Now the new vehicle finally will be making its debut in the next Fortnite patch notes.
The Driftboard is the snowboard or maybe hoverboard. That official description said "Hop on board and boost past your competition with this new single player vehicle!" Per Epic's typically subtle hints, that means you can expect a boost feature and that you won't be able to put two people on a single board. Want to rank up to 80 in Fortnite, come and buy
Cheap Fortnite Top Up V-Bucks
from
5mmo.com
, where you can buy all you need at the cheapest price online. Moreover, you can enjoy a 3% discount at our website by using the code "
5MMO
".
While this new item will be added in the upcoming patch, the X-4 Stormwing Plane will also be receiving a huge nerf. One big change is that the plane will have the ability to inflict 25 damage to players when it is destroyed. However, since players were not satisfied with this change, the game developer has decided to double the damage in the next patch and it is confirmed by Epic Game's community coordinator @MrPopoTFS has confirmed that .
Other Changes in Patch Notes V7.10
Aside from a new vehicle and the plane nerf, there's some other things worth your expectation in the next update. It appears that a new time limited mode is coming to Fortnite. Besides, Ziplines, a tool which enables you to go from one place to another quickly will receive some bug fixes, so that players won't fall from the Zipline next time.
Patch Notes V7.10 Release Time.
Fortnite patch 7.10 was supposed to launch on December 18 th, but now that's not going to happen. "Due to last minute issues discovered within the build," Epic says, "we've had to delay the timing for the release of the v7.10 update." There's no ETA on the patch now, but the studio says details on an exact time will come "once we have more information."
That comes in via Reddit, as does a separate delay for the Driftboard, which was expected launch as part of that patch.
"We know we set the expectation for the Driftboard to release in the coming update," Epic wrote in a post on Reddit. "Unfortunately, we've decided to hold the release of this new vehicle to make some final quality of life changes and other polish improvements.
"We want to get you out there carving up the slopes as soon as possible. However, our goal is to make sure that your experiences on the Driftboard are up to our expectations. We still have tons of quality of life and balance improvements on the way in v7.10."