Another Big Feature in Fortnite, In-Game Tournament May Come to Fortnite Soon.
As we know Fortnite Battle Royale is currently the most popular video game. To celebrate the Fortnite world, Epic Games decided to share some of it with skilled Fortnite players and content creators. In the summer of this year, Epics Games hold a
Summer Skirmish event
, then
a Fall Skirmish event
in this autumn. Recently, Epic Games released
the Support-A-Creator event
which will also bring a lots of benefits for Fortnite content creators and a video is released out on YouTube which explains what the event is about. Unexpectedly, careful players find Tournaments tab in the main menu. So. We wonder that
in-game tournaments may come to the video game
.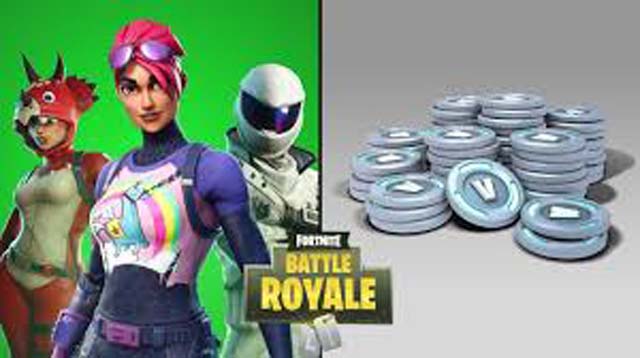 Support-A-Creator event is live now. It is a limited time event where accepted Creators will receive $5 USD (or the local currency equivalent) for every 10,000 V-Bucks spent by players who elect to support them in-game. So as long as you are video makers, streamers, storytellers, artists, cosplayers, musicians, and community builders, you can join the event. This applies to free V-Bucks that players have earned as well as any V-Bucks they've purchased.
To support a creator, players can go to the Item Shop in Battle Royale or the Loot tab in Save the World and select "Support a Creator". Enter the Epic tag of your Creator in the dialogue box. As long as they are your selected Creator, they share in your spent V-Bucks for the duration of the event (December 31 2018). This applies to free V-Bucks that you've earned (from gameplay, events, or contests) as well as any V-Bucks you've purchased. If you want to buy other
Cheap Fortnite Items
, come to 5mmo.com, where you can use the code "
5MMO
" for a 3% discount. You can change the Creator you support at any time. Your support for a Creator lasts 14 days. After that, you can reselect your Creator or choose a new one at any time.
In addition, you can now sign up for the tournament organized by Microsoft now to win big money. Microsoft organizes the Fortnite tournament in four different regions. However, you can participate only in one regional event. Microsoft's Fortnite tournament will be separated into multiple stages. Players who pass the qualifiers phase will move to regional events, followed by the championship tournament that will include the best team from each region. The tournament has a $55,000 prize pool. The first round of this competition starts on October 19. so, as long as you are over 14, hurry up and there is no time for waiting. To unlock more Fortnite items, such as weapons, traps, material, come to
5mmo.com
, a cheap online in-game currency store.
As for the in-game tournament, right now we know nothing about it, whether will the in-game tournament will actually be added or how they would work. Epic Games has yet to make an announcement regarding this feature. However, Epic Games may release custom matchmaking for everyone soon, and these tournaments could have something to do with it. As we already know, custom matchmaking allows players to create their own lobbies and share them with the community. But undoubtedly, Fortnite's in-game tournaments would make the game much more fun and competitive, and there is no doubt that many players would play them. Both players and creators would expect the in-game tournament would come soon. You can check the video above, the Tournaments tab is the main menu, located between the Locker and the Challenges tabs.