It's a tough world out there, with irradiated creatures and other players trying to kill you at every turn. Luckily there's also plenty of stuff lying around that is yours for the taking should you want it. But for when there's nothing but scrap, it's worth investing some of it into making armor. In Fallout 76, the
Power Armor
is still where it was when the atom bomb dropped, stored away and waiting for those emerging from the vaults to take them.
To help secure you a set, we've gathered below
Power Armor locations
that are nearby Vault 76 and easy to get early on. It's worth noting that while these locations are set, sometimes there won't be Power Armor. This is because the game's world is persistent, so if a player has picked up that armor recently, that means it'll be gone. Lucky for you, a Power Armor set does respawn after a while. Remain steadfast and you'll grab one for yourself in due time!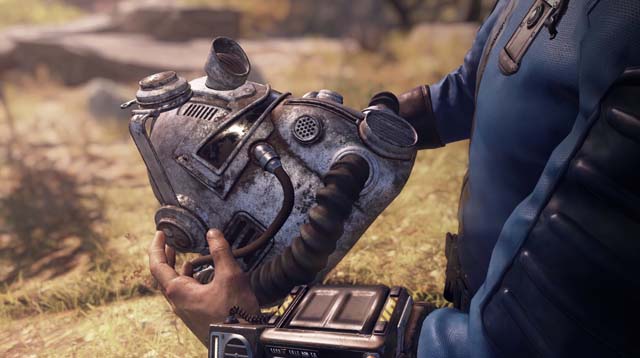 How to Use Power Armor?
When you first find some Fallout 76 power armor you'll have to strip off all the actual armor to leave a bare frame before you can get in it.(by storing them in your inventory) Since the power armor is a special armor that can be enhanced further with pieces of armor plating and these pieces are usually around level 40, so you can't even use them until you're leveled up. Wanna level up more quickly? Come and buy
Cheap Fallout 76 Bottle Caps
at
5mmo.com
, the cheapest online in-game currency store. Additionally, you can enjoy a 3% discount by using the code "
5MMO
" at our website. This is because while there's no level limitation on the frame, there will be on the armor pieces that equip on it, so the arms, legs, chest and helmet. As even without the armor plates attached, you'll get a bonus to your defense and a boost to your carrying capacity. The level restrictions break down as follows:
Raider Power Armor - level 15
T-45 Power Armor - level 25
T-51 Power Armor - level 30
T-60 Power Armor - level 40
X-01 Power Armor - level ??
So, you need to level up in Fallout 76, so that you can increase strength, boost all forms of damage resistance and make you immune to falling damage by attaching pieces of armor plating. Besides, you also need a fusion core to power it, without one you won't be able to run, use power attacks or aim with VATs. You can often find fusion cores in the generators that often appear near power armor locations and, if you see one, it's likely worth checking to see if there's some armor nearby.
Where to find power armor in Fallout 76?
Since there are too many places where you can find power armor sets. Herein, we just highlight more easy-to-find Power Armor sets in Fallout 76.
Portside Pub / Mama Dolce's Processing Plant
This set should be the first one you check for if you're keen on grabbing some Power Armor right away. It's located east of Vault 76; you'll see an area that looks like a train yard on the map. You can find the Power Armor in a warehouse located south of Portside Pub, which is a smidge westof Mama Dolce's Processing Plant.
Morgantown Trainyard
The second armor set is located in the Morgantown Trainyard ,located in the northwest of Portside Pub at the point on the map that appears as, well, you guessed it: a train yard.
Gorge Junkyard
This next Power Armor is at the Gorge Junkyard, which is directly east of Vault 76. If you've just started, you'll want to put off getting this set, as it requires a level 3 lock-picking skill. If you want to up your ability to open those pesky locks, try putting points into Perception as much as possible, and if luck is on your side, you'll receive a few Picklock Perk cards, which should get you to where you want to be.
Aaronholt Homestead
This Power Armor location has a more lenient lock to pick coming in at a lowly Level 1--that said, it still requires you to have better lock-picking skill than zero, so don't go here unless you've leveled that up! Anyway, this location is a bit further out at the Aaronholt Homestead, which is located northeast of the ferris wheel on the map.
For more power armor location in Fallout 76,make sure to check the video above.