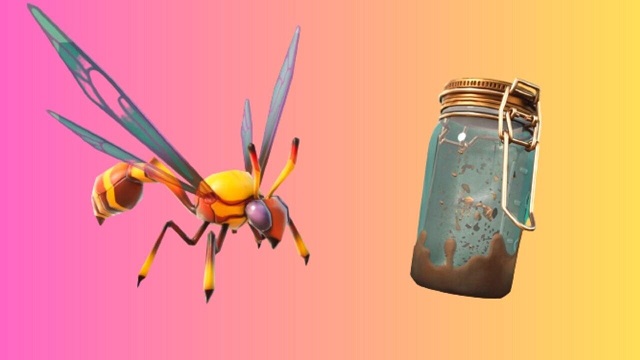 Many players are eagerly to finish week challenges to level up their Battle Pass in Fortnite. One of the latest week quests is requiring players to damage opponents with wasps. Some players are wondering how to find Wasps in the game. You can read this article and learn from the guidance. Players can get
Cheap Fortnite V-BUCKS
to buy the latest Battle Pass and level up quickly.
Where to Find Wildwasps in Fortnite
Three new POIs are in the middle of the map where the island opened and a jungle formed. As the website mentioned, that's where wildwasps can be found. Therefore, it's a good idea to go to one of Rumble Ruins, Creeky Compound, or Shady Stilts. Be warned that other players will be heading here for the novelty of a new POI and to find wildwasps, so it may be a very busy landing spot.
The jungle biome, which occupies most of the eastern side of the map, is the only place where you can find Wildwasps. These insects fly around certain plants or rest on the ground. You can catch them in a jar by getting close to them and pressing the interaction button. But watch out, they may sting you if you disturb them.
A smart way to prevent their attacks is to cover yourself in mud, which you can find in mud slides and mud pools in the jungle. You can hold up to 6 jars of wasps in a stack, so gather as many as you can.
You can also get Wildwasp Jars as ground loot or use the Wild Wasp Throwing Projectile Reality Augment upgrade, which will reward you with some jars and one more jar for each kill you get.
How to Deal with Wildwasp Attacks in Fortnite
Players will oftentimes see Wildwasps running through the jungle, and if there's a red glow within the swarm, that means they are hostile and will attack. Throwing a Wildwasp Jar will immediately anger them and cause them to attack anyone near them. The Wildguard Relik boss throws Wildwasp Jars to damage the player.
A Wildwasp attack might not seem too threatening at first, but if players don't escape quickly, they can lose quite a bit of health. Wildwasps deal eight damage per tick, so gamers might see their health decrease quite rapidly unless they're able to flee.
Players can use wasps to their advantage, especially if they activate the Chapter 4 Season 3 Reality Augment: Wildwasp Weaponry. With this Augment, gamers will receive Wildwasp Jars right away and some additional Wildwasp Jars whenever they eliminate an enemy.
How to Get Rid of Wildwasps in Fortnite
Wildwasps will follow you and continue to sting until you can get rid of them. If you find yourself at the mercy of a swarm of Wildwasps, there are two things you can do to get them off your tail: you could walk, run, or slide into gooey mud, or you can jump into water. Either of these methods will save you from Wildwasp attacks.
If you want to complete the wildwasp quest in Fortnite, you can follow the guidance and finish it quickly. In addition, players can
Buy Fortnite V-BUCKS
to unlock nice skins for characters in the game shop.