Forza Horizon 4 Demo Is Out Now, Starting Your Thrilling Racing Journey in Four Seasons
Forza Horizon demo
is officially released on September 12 over
Xbox One and PC
, offering users an opportunity to have a sampling of racing experience before the release of full game. One notable highlight of the demo is the shifting seasons, and users can experience all the four seasons in the demo. Besides, the demo will offer "a tour of beautiful, historic Britain," meaning you can try a "heavy-hitting lineup of vehicles" around the recreated roads an trails of Great Britain".
"Seasons change everything in Forza Horizon 4 and demo players will experience each of the four unique seasons in the demo," . "From the ice and snow of winter time to the blazing summer heat, each season has its own charms and challenges."community manager Brian Ekberg wrote at forzamotorsport.net.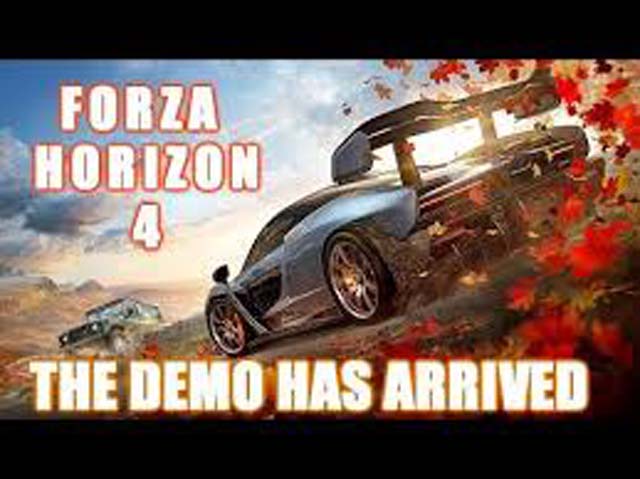 Players can play the demo through the four seasons of the year, each season having its own unique racing style.Especially in winter, driving a vehicle more suited to icy conditions needs your more caution and driving technique.
5mmo.com
is one of the best websites for providing Cheap Forza Horizon 4 Credits.The change of seasons really highlights the difference in physics when driving in different weather conditions, pushing player racing experience to new heights.
Besides, the Forza Horizon Demo features the
Best of Bond Car Pack
as the Forza Horizon 4 "Day One Car Pack," which includes a selection of Aston Martins and various other Bond machines such as Aston Martin DB5, AMC Hornet X Hatchback, Lotus Esprit S1, Citroen 2CV6, BMW Z8 and more. The James bond content package also offers various bonuses in the game and "quick chat" phrases. These bonuses include Bond Content, such as two new outfits, quick-chart phrases (Multiplayer Only feature).
The release of the Forza Horizon 4 demo also marks the start of the Forza Horizon 4 Demo Sweepstakes. If you live in the US or Canada, just downloading and playing the demo on Xbox One any time from now until October 2 will automatically enter you into the Forza Horizon 4 Demo Sweepstakes. Buy
Cheap Forza Horizon 4 Credits
at 5mmo.com, where you can make a safe, fast, cheap order. Two Grand Prize winners will get an all-expenses paid trip to Pure Mclaren, driving a McLaren car on a race circuit with professional training, as well as an Xbox One X, Elite Controller, and a copy of Forza Horizon 4.it is worth mentioning that it is only available through the Xbox One version of the demo.
In addition, Forza fans are able to get a head start on earning "influence" by playing the demo. You can earn big chunks of influence by participating in races, or you can earn smaller influence by jumping off cliffs, roaming around. You can also stream it or watching other people play it on Mixer to earn influence. Streamers will earn Influence for every two minutes they spend broadcasting (with bonuses for larger audiences), while viewers will be rewarded for every five minutes spent watching. The influence earned by either way can only be claimed by logging into the full version of the game after unlocking the Mixer thread in the Horizon Life campaign. With the Forza Horizon 4 to be released on October 3, you can download the demo now and have a first taste of the racing cars in beautiful Britain in four seasons.