Forza Horizon 4 is set in Great Britain, meaning there are plenty of winding roads that are ideal for drifting. In Forza Horizon 4,Drifting is one of the most important skills in a racing game and a great way of building influence and earning Skill Points to rank up higher in the game. Therefore, we have dedicated this FH4 Drefting Guide to help you with some basic and advanced tips and tricks.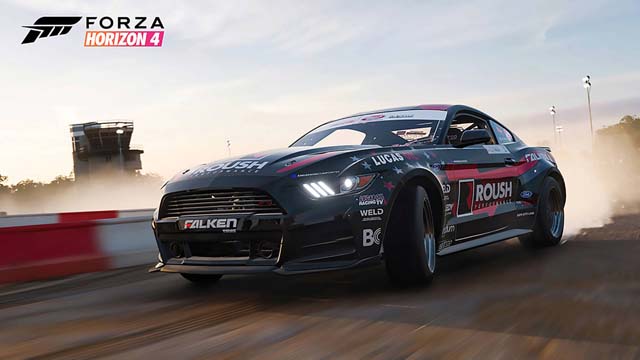 Pick the right car

First of all, it is important to pick a car with rear-wheel drive. Cars with either four-wheel or front-wheel drive will grip to the road and understeer heavily, making them nearly impossible to drift. Here are ten which you can buy from the game's Autoshow – no DLC required. Most of them won't cost you a great deal. However, while all of these cars are great for drifting, they're not going to instantly make you a drift expert. Keep in mind that practice makes perfect. If you wanna buy one of them, come and buy Cheap Forza Horizon 4 Credits at 5mmo.com. Every customer can enjoy a 3% discount when buying by using the code "5MMO".

1. 1965 Hoonigan Ford "Hoonicorn" Mustang
2. 1999 Dodge Viper GTS ACR
3. 1992 Hoonigan Mazda RX-7 Twerkstallion
4. 2010 Nissan 370Z
5. 1967 Chevrolet Corvette Stingray 427
6. 2005 Mazda Mazdaspeed MX-5
7. 2009 Honda S2000 CR
8. 1987 Ford Sierra Cosworth RS500
9. 2005 Subaru Impreza WRX STI
10. 1993 Nissan 240SX SE

Tune your car

After a car in hand, head to the garage and give it some power and handling upgrades. Since drifting needs plenty of power to get the car sideways and lots of grip in the corners, you need to find a good balance between power and handling otherwise you will end up having some pretty hefty accidents! To do this, you need to add Drift springs and dampers to your car.

Adjust the assists

Tweaking the difficulty not only gives you an increase in prize money when you win races, but it is a good way to find a level of control when drifting. Taking off traction control and stability control will make the car much easier to slide around the twisting turns of the UK.
Additionally, it is better to use a manual transmission instead of automatic transmission, since it enables you apply the power in the middle of a drift more easily. Being able to manually shift up and down the gears gives you much more control, which is the most important element of drifting.
How to drift in Automatic gears

First, move fast on a straight road and as soon as you are about to turn, hit the E-brakes, and turn into the direction you want to turn to. That is it. You will start drifting right there. Remember that as you hit a turn and hit the E-brakes, your car will quickly decelerate, quickly killing your drift. To compensate this, use the Clutch at the same time.

Moreover, when you are about to turn, turn a little opposite to the direction you want to already turn because Hudson Hornet! After successfully drifting, be sure to slowly steer back into your original direction or you will lose precious time in a race.