Car customization
is integral to doing well in Forza Horizon 4. The cars you get, the stock ones, those are good. They go fast, they handle well. But they're ill equipped for the races you will participate in. Luckily, Forza Horizon 4 offers a deep level of customization when it comes to
car upgrades and tuning
, so that you can tune and upgrade your cars to your specific liking in a number of different areas. In this guide, we show you how to tune and upgrade your cars in Forza Horizon 4.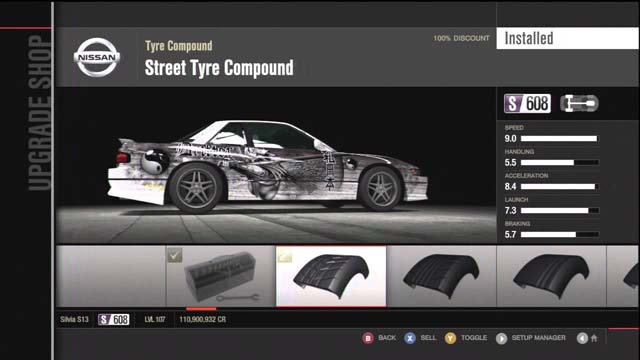 How to upgrade your car?
Upgrades are mostly installed under the hood, however, you can install entire body kits onto some vehicles and replace the entire engine along with the drive unit. This way you can change an RWD car into a 4x4 that is much easier to handle - and the other way around. Don't overdo it by installing all available parts to each car. Small and light cars can become difficult to handle. Focus on improving a vehicle's handling, acceleration, and traction (better tires). Installing some parts unlocks the option to adjust them in the car setup section. Wanna add more fancy cars to your car collection? Come and buy
Cheap Forza Horizon 4 Credits
at
5mmo.com
. You can enjoy the cheapest price online by using the code "
5MMO
" for a 3% discount.
How to tune your car?
Tuning a car involves adjusting its driving features including tire pressure, align camber, anti-roll bars, springs, brake balance and more. Here's a detailed description of each adjustment can be found in a corresponding tab in the tuning menu.
Tires
: Tire pressure is extremely important: Setting tire pressure higher increases speed and responsiveness of the car, but comes at the cost of traction. Lower pressure means better traction, but you're punishing your tires more, not to mention trading out on speed and handling.
Antiroll Bars
: Antiroll bars can give you extra stability when taking corners. Decreasing stiffness causes reduced oversteer. Increasing stiffness, conversely, means raised oversteer.
Differentia
l: There are two settings involved here, in fact- acceleration and deceleration. Higher acceleration means individual wheels don't slip, but you reduce overall stability (and vice versa for lower). Meanwhile, deceleration can be set high for better stability, but a loss of speed (and vice versa).
Brakes
: I don't have to explain what these do, but in any case- they determine the braking capability of your car. Going rear heavy reduces car stability and increases oversteer, while front heavy increases stability and understeer.
Aerodynamics
: Increasing downforce=better handling (which means you navigate corners better). This much is basic, but remember, it always comes at a tradeoff (in this case, you punish your tires more by increasing downforce).
Alignment
: Changing the alignment of a vehicle in Horizon 4 can be a little bit complex as there are multiple options to deal with in Front and Rear Camber, Front and Rear Toe, and Front Caster. Changing any of these options will have drastic impact on who your car performs on straight lines and in corners. All I can say is, play around with the tweaking a bit and find something that suits your particular style of driving the best.
Springs
: Springs determines the ground clearance your car has, but also the cushioning it gets. Adjusting springs have a bunch of different options as well. You can make them soft or stiff in the front and rear, but you can also adjust the ride height of the vehicle here as well.
Keep in mind that there isn't one golden solution for tuning your car. Everything depends on the driver's preferences and the type of a race. When adjusting your car, you can select different settings for drifting, drag races and off-road races. Settings that are perfect for one player can be unacceptable to someone else.