Ghost Recon Break Points Guide - Release Date, Pre-Order Bonuses, Special Editions, New Features and Everything
Ubisoft's confirmed Tom Clancy's Ghost Recon Breakpoint,
the successor to Ghost Recon: Wildlands. More info about Ghost Recon Breakpoint is still being revealed, but in the meantime, the game is in hot sale for pre-order. If you were a fan of Wildlands and know you'll be picking up Breakpoint, here's everything we've currently know about Ghost Recon Breakpoint. And if you need more
Cheap Ghost Recon Credits
, you can also visit
5mmo.com
.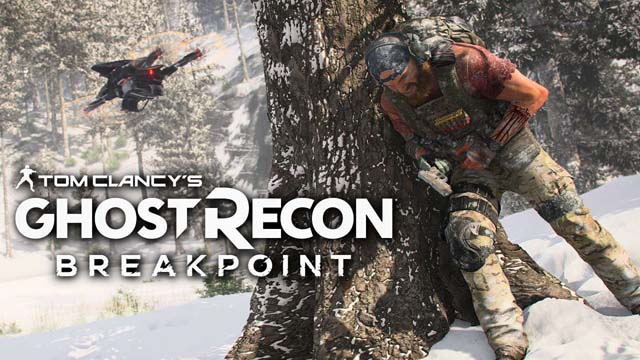 When is Ghost Recon Breakpoint release date?
Ghost Recon Breakpoint is confirmed to arrive ahead of the holidays on October 4 th for Xbox One, PlayStation 4, and Windows PC. There aren't any plans to release the game for Nintendo Switch.
What to expect from Ghost Recon Breakpoint?
Here's every new feature coming to Ghost Recon Breakpoint when it releases on October 4, 2019.
Bivouacs
In Ghost Recon Breakpoint, you'll have to establish bivouacs across the island of Auroa, which you'll use as a place to heal injuries and reconfigure your character's class and gear. These also serve as main fast-travel destinations across the archipelago.
Injuries
Take a lot of damage in Ghost Recon Breakpoint and you'll contract a semi-permanent injury. These can affect everything from your aim to your movement speed, and come in varying degrees of severity. So far,no specific details have been given on how you actually contract injuries and if specific actions will lead to certain injuries.
New enemy archetypes
In addition, Ghost Recon Breakpoint will introduce fresh enemy archetypes, ranging from heavies with miniguns to car-sized drones. In addition to these more exaggerated enemy archetypes, you'll also have to face the Wolves, who are former Ghosts and therefore pose a substantial threat on the battlefield.
You can check the video below for more new features of Ghost Recon Breakpoint.
Which Ghost Recon Breakpoints special edition should you buy?
If you decide to pre-order a copy of the game, make sure you buy the correct version for your interest level and budget.
Ghost Recon: Breakpoint Standard Edition ( $59.99 )
The base version of the game comes with a copy of the game and some pre-order bonuses. These include:
Access to the Ghost Recon Breakpoint beta
Hammer MK.2 Vehicle
Sentinel MK.2 Heavy Outfit
Valor Assault Rifle
Ghost Recon: Breakpoint Gold Edition ($109.99 )
In addition to beta access and the pre-order bonuses, you get access to the game three days early, a steel book case, and the year one pass which includes two DLCs, a launch mission, early unlock for three new classes, and the Spec Ops Forces Pack.
Ghost Recon: Breakpoint Ultimate Edition($129.99 )
The Ultimate Edition includes the pre-order bonuses, access to the beta, three days early access, the year one pass, the Off-Road Pack, the Survivor Pack, and a Bonus Mission.
Ghost Recon: Breakpoint Collector's Edition
The Ubisoft Store-exclusive Ghost Recon Breakpoint Wolves Collector's Edition comes with a mind-boggling number of items including the pre-order bonuses, beta access, the year one pass, the Off-Road Pack, the Survivor Pack, a Bonus Mission, and these unique items:
Cole D. Walker Figurine (24 cm high)
Confidential File with 3 Lithographs
Walker Dog Tag
Waterproof Map
Soundtrack
Steelbook