Along with all of the practical loot you can collect throughout your time with The Division 2, there are an entire lot of cosmetic items for dressing up with your very stern-faced Division Agent. The most tough of those to trace down are
the backpack keychain trophies
that are hidden throughout the open world. For those uninitiated, Backpack Keychains are special collectibles which look like cute little visual perks and you can hang on your backpack such as ornaments. a cute little visual perk. There are heaps of different backpack trophies hidden throughout the open world in The Division 2, so keep following our guide to find
15 hidden The Division 2 keychains
. Also, if you are in need of
Cheap The Division 2 Credits
, our
5mmo.com
should be your first choice.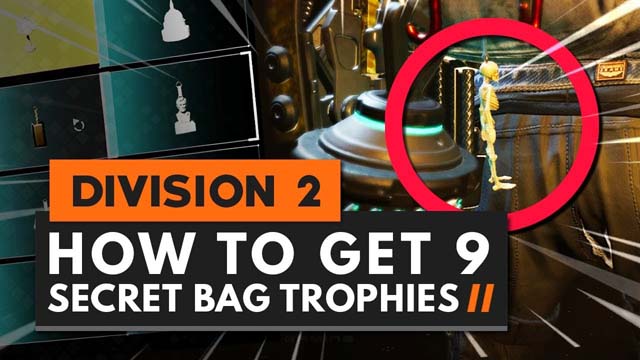 The Division 2 Backpack Keychain Trophies Locations:
Spray Painted Bobble Head
: You can find this little chap in the District Union Arena stronghold as a random drop from the boss called Diesel. It's a pain, but if you keep rinsing and repeating this stronghold you'll get this rare The Division 2 keychain eventually.
Skeleton
: During the DCD Headquarters mission, you'll find a skeleton used for educational purposes in a side room. Inspect it, and you'll find this one.
Plush Flower
: Another settlement, check next to the sunflowers to the far left of the Campus once you've liberated it.
Flag and Dog Tags
: Random drop from the Capitol Building Stronghold.
Plush Hippo
: The hippo toy is pretty easy to get – you'll find it on the roof of the Theater after you've completed a couple of upgrades.
Lincoln Bust
: When you enter the museum during the Lincoln Memorial Main Mission, go into the left back corner where the cafe is. The keychain is on the ground between two souvenir shelves.
Speaker's Gavel
: You get this one as a reward for rescuing the President during the Bank Headquarters main mission.
Gold Bar:
You can get this one during the Bank Vault mission. When you enter the vault, turn right and go into the other room. Turn right again and look for it in the corner, in a pile of money.
Space Shuttle
: Just in front of the crashed Space Shuttle during the Air & Space Museum Mission.
Hockey Player
: Random drop from District Union Stronghold.
Teddy Bear
: Tommy the Teddy Bear is a preorder bonus for PC players, and you'll need to claim it through the Grants page.
Capitol Building:
Go back in time and take part in the Open beta.
US Flag
: Simply achieve the highest possible Shield Tier in the original The Division.
Supply Crate
: Completed Dark Zone Mission in Open Beta.
Traffic Cone
: Awarded for finishing all the contaminated zones (collecting the intelligence from inside them). Should you wish, you can check your progress by going to Progression > Collectible > Comms > Contaminated Areas. In total, there's 15, across 5 areas (2 in East Mall, 1 in Southwest, 1 in Constitution Hall and 1 in West End).
In addition, there are also some trophies that we've heard of, but haven't still found ourselves. For those trophies, you can
check the video above to see their locations in The Division 2.