The Division 2 is now available on all platforms, allowing players to explore and complete various missions in the post-apocalyptic Washington D.C.. The best loot of The Division 2 comes in the form of the endgame, so you may not want to waste any time getting there.Once you've hit level cap 30, you will able to
unlock and upgrade three Specializations
that come with their own special, especially powerful weaponry. Here are some tips on
how to farm XP fast and hit level 30
as quickly as possible.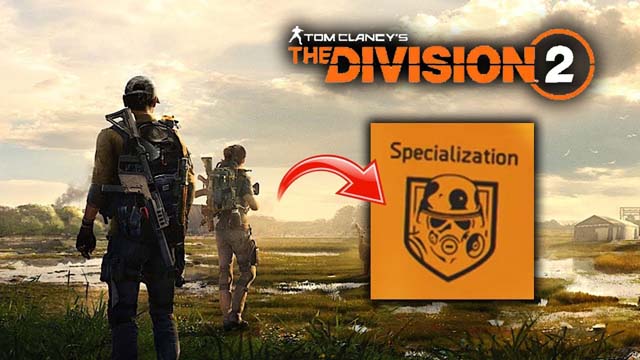 How To Hit Level 30 Fast In The Division 2?
In total, there are 4 kinds of ways to farm XP and level up fast in The Division 2. They include completing story missions, playing side quests, taking out enemies and exploring the open world. Here are some tips on different activities to farm XP quickly and hit level 30.
Unlock XP Perks
In The Division 2, there are a couple of perks that grant extra experience for headshots, multikills, weak point kills, tactical kills and surviving for long periods of time. So far, there are four Accolades and five XP perks: Headshot Accolade (additional XP for headshots), Multi-Kill Accolade (additional XP for multiple kills), Weakpoints Accolade (additional XP for destroying weakpoints), Tactical Kill Accolade (additional XP for using the environment), and Survivor (additional XP for staying live for an extended period of time). There are several XP perks available at the Base of Operations. All you have to do is save 5~ or so SHD tech points and you'll be able to unlock them all.
Complete Main Missions
As well, as you progress through the main missions of The Division 2, it's best to play the story at the recommended levels and then repeat them whenever the opportunity arises. Replaying story missions grants the same amount of XP, so be sure to keep that in mind. In addition, Keep an eye out for random events like Public Executions on your travels as well, and complete them as you find them. To unlock more missions and rank up higher, come to
5mmo.com
for
Cheap The Division 2 Credits
. You will be pleasantly surprised by our cheap price.
Save Side Missions For Level 20+
There's a reason you might want to save missions for later. These missions will always give you 33% of your XP bar as a reward for completing them, which is a heck of a lot more experience at Level 26 as at level 6. so They'll actually give you way, way more XP if you save them for the later stage of the game. Focus on story and SHD Tech Main Missions first, and by all means, run through a few optional missions along the way.
How To Unlock The Three Specializations In The Division 2?
Once you've beat all of the main story missions, and then they need to hit the level 30 cap, you are to unlock and upgrade the Specializations to get new skills and pieces of tech.
In The Division 2, there are three specialists that you can unlock for the endgame – Demolitionist, Survivalist, and Sharpshooter. Each specialization comes with signature weapons and their own inherent bonuses , offering massive damage with the caveat of limited ammunition. You can check stats of each specialization in the
video above.
In addition, Unlike with traditional class choices, you aren't locked into your chosen The Division 2 Specialization and swap between the three Specializations whenever they'd like if they aren't a fan of its special weapon.
How To Unlock Specializations In The Division 2?
1. Hit the level cap 30
2. Complete the three strongholds. It's best to do them in order – District Union Arena, Roosevelt Island, and Capitol Building
3. Once these three are completed, you'll be ranked "World Tier 1". Head back to the White House.
4. Look behind the Quartermaster to see the new "Specializations" desk.