As a in-game currency,
Perk Points
are very important to your success in Far Cry New Dawn. With Perk Points, gamers
can unlock new abilities
, which can be a huge a help as fights get tougher and the health bars get longer as you progress through the apocalypse in Far Cry New Dawn. Some abilities are basic, allowing you to carry more ammunition but others are more advanced, unlocking new skills and abilities, or even equipment like the Fishing Rod and Wing Suit. Therefore, we'll show you how to get more of Perk Points in this Far Cry New Dawn Perks Guide. So,keep on reading.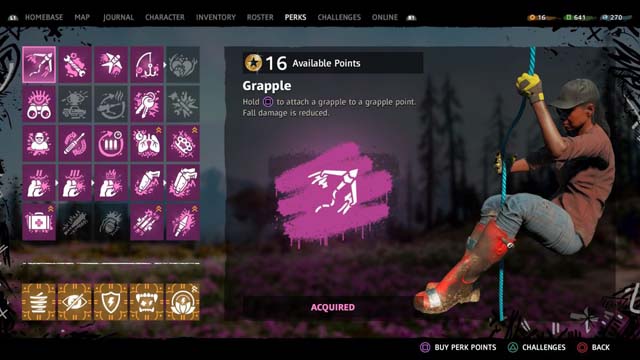 How To Get Perk Points Fast In Far Cry New Dawn?
Fortunately, there's a wide variety of ways to earn perk points in Far Cry New Dawn. Now let's hop in,shall we?
Do Micro-Manage Challenges
The first method on the list which is also the best is to do micro-manage challenges. These challenges can be found by clicking the touchpad on the controller and tabbing over to the challenges tab. There are many different Challenges that reward Perk Points for you to choose. Each challenge rewards you with two perk points. So it is the best way for gaining a ton of points quickly. Aside from it, there are some other ways worth your attention as well.
Find Prisoner Trucks
Alternatively, you can earn perk points by free prisoners on Prisoner Trucks. Those trucks are marked by a red icon with a cell door. Find them, shoot any escorts, and free the Prisoners. This will reward you with perk points.
Completing Treasure Hunts
There are 10 unique treasure hunts in the game. Once you find the treasure, you'll receive perk points as rewards. Besides, you'll also get three perk point magazines which can be used to upgrade your character.
Buy Them From the perk menu
If you are a person who are into micro transaction in the game, you can purchase perk points from the Perk menu with Cheap Far Cry New Dawn Credits from 5mmo.com. These Far Cry Credits come in small, medium, large, extra large, and double extra large variations with prices ranging from $5 to $50. in such case, why not come to
5mmo.com
, with 2400credits being only 10 dollars? It is much cheaper than official website. Besides,with a coupon code "
5MMO
", you can enjoy 3% off. so, come to 5mmo for
Cheap Far Cry New Dawn Credits
.
Far Cry New Dawn Best Perks
There are 25 Perks to choose from in Far Cry New Dawn, as well as 5 special Eden Perks. You can find all of them in the video above. However, some perks should be your first priority, as you can check below:
Grapple
: Hold square to attach a grapple to a grapple point. Reduces fall damage.
Advanced Takedowns
: Press R3 to takedown rank 2 enemies. During a takedown, press R2 to throw weapons at enemies.
Lockpicking
:Pick locks on doors and safes.
Well-Armed
:Carry a third weapon.
You Can Upgrade Certain Perks
In fact,you can actually level up certain Perks in Far Cry New Dawn. The Lung Capacity, Melee damage, and ammo Perks can all be upgraded, giving you something to spend any spare Perk Points on.
That's all you need to know about Perks in Far Cry New Dawn. For more news and guides on Far Cry New Dawn, stay tuned to
5mmo.com
.