The latest update of Rainbow Six Siege Operation Wind Bastion is live now for PS4, Xbox One, and PC, meaning Operation Wind Bastion's new Operators,
Nomad and Kaid
, and the new map, Fortress are now playable for gamers. A couple of weeks ago, at the
Pro League Season 8 Finals in Rio, Brazil
, Ubisoft has releases specific details of the two new operators and new map. So whether you have started off in the game or not, herein, in this operator guide, we put together some useful tips and tricks to make it easy for you to master these two new operators. So keep on reading.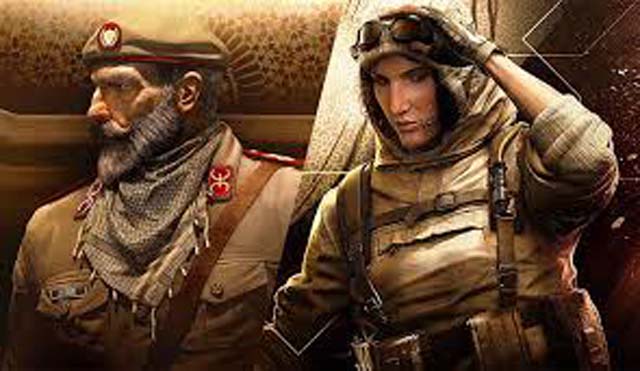 Nomad
Nomad is a attacker operator, who is a two speed, two armor operator armed with the Air Jab Launcher. The launcher fires a proximity mine that can be used for pushing enemies (and any nearby teammates) back and briefly knocking them over for a short time when detonated by the enemy team.
Primary weapons loadout
Nomad's primary weapons include the ARX200 and AK-74M. The AK-74M is a mediocre assault rifle, with a solid damage per shot rating and is an unremarkable attacker primary in the game. The ARX200 on the other hand out performs the AK on nearly every front, with higher damage per shot, a faster rate of fire, but a smaller magazine. Although its damage rating is only slightly lower than some of the best assault rifles in the game, its rate of fire is stronger than the AK on this front.
Tips and Tricks
The best way to use Nomad is to support a breach, placing her Airjab mines smartly to alert your team of a flanking roamer. It is ill-advised to try entry-fragging as Nomad as her primary weapons are mediocre and her utility is best saved for the closing stages of a round.Remember that Nomad's Air Jab also affects teammates, too, meaning using it in close-range skirmishes might prove to be more of a hindrance than a help. Besides, when Nomad is faced with Jager, Jager's gadget can disable the Air Jab. For
Cheap R6 Credits
, come to our website:
5mmo.com
, a reliable, cheap online in-game currency store.
Kaid
Next, Kaid is a defender operator who is a one speed, three armor anchor, with a gadget, Rtila. With Rtila, Kaid can electrify multiple metal surfaces such as reinforced walls, deployable shields, barbed wire and hatches, even an entire rooms if properly deployed.
Primary weapons loadout
Kaid can take either the Aug A3 SMG or the TCSG12 slug-firing shotgun as his primary weapons. Aug A3,is quite disappointing and is arguably the weakest new weapon in several seasons, with below average damage per shot, and very low fire rate. The only benefit of the gun is that you can laser enemies playing on PC.
The TCSG12 is a another primary weapon which has a magazine capacity of 10. It's damage is on par with any DMR in the game, but has some fall off over 20 metres, which means you won't be able to beat Glaz in a sniping duel. TCSG12 can also be used to breach hatches and pop holes in walls, offering some additional utility to your team.
Tips and Tricks
With his special gadget, Electroclaws, sticking to any surface, Kaid is the only operator who can defend against hatch breaches. Due to his shotgun shooting distance, so make sure use all of your Electroclaws from a tight, mid-range angles that are likely to have a lot of foot traffic and hold them.The most important thing for you do as Kaid is to organize your team's reinforcements and secondary gadgets as efficiently as possible and then deploy all of your Electroclaws.