How to Rank Up And Get Rewards in The New Super-Hard Ghost Mode in Ghost Recon Wildlands
Ghost Recon: Wildlands is getting
a new PvE mode called Ghost Mode
. The PvE mode is basically a new difficulty for the campaign. Moreover, the new Ghost Mode will limit the amount of stuff you carry, introducing
realistic reloading and permanent death.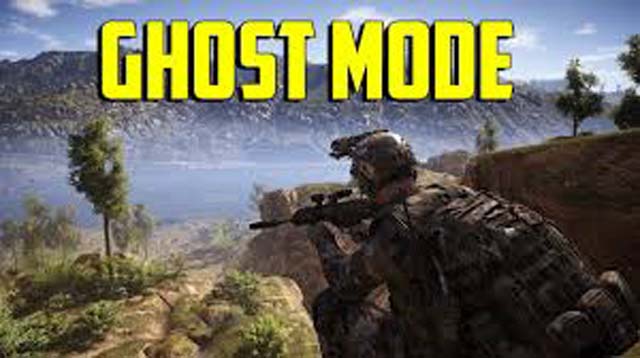 The Basic and Features of the Ghost Mode
Ghost Mode is playable solo or in co-op. It' s a high-stakes test of skill that introduces a range of features, including permadeath, friendly fire,as well as a one-weapon limit on your loadout. This loadout can only be swapped out at ammo boxes littered throughout the world, or you can pick up the weapons of fallen enemies. Meanwhile, reloading your weapon before the clip is depleted will see you lose those remaining bullets. It's worth mentioning that once you die and you lose everything and must restart the game. So during the game you must be extremely cautious and tactical. And yet, there are still five difficulty levels within Ghost Mode, ranging Arcade through to Extreme and "Tier 1".
Rewards
Although the challenges sounds very difficult, the reward are very bountiful. These rewards include Prestige Credits, which you can use to purchase classes in Ghost War mode, as well as Prestige Crates, which allow you to unlock cosmetic items. There are also brand-new Exoskeleton suit pieces that you can earn, collect, and use to successfully dismantle the Santa Blanca cartel within Ghost Mode.
Tips and Tricks for Winning
Always Preparing A Parachute
One of the most efficient and fastest ways to travel in Tom Clancy's Ghost Recon Wildlands is by air, whether by plane or helicopter. However, since there are SAM missile batteries on the ground, the parachute is recommended as one of the most important things to purchase once you start the game. If you lack money, you can buy
Cheap Ghost Recon Credits
right from our website:
5mmo.com
, a trustworthy online in-game currency store. By using the code "
5MMO
", you can get the cheapest price online. Once your helicopter or airplane is targeted by a SAM missile battery, even If your teammates are still alive, they can attempt to revive you, but the secondary explosion that will trigger shortly after the initial impact of the missile will potentially kill both or all members of your team. That's where the parachute coming into play. The parachute help you and your teammates make an emergency bailout.
Cooperation and Communication
If you play the battle with your friends, then good cooperation can hugely increase the rate of success. Before the mission, work out strategies and emmergency plans beforehand with your teammates. During the mission, always communicate with your teammates. So that you can know what is happening right now and what the next you should do. Especially in a battle, When you toss a fragmentation grenade or a flashbang, call it out just like your AI teammates in single-player would.
Team Composition
Different players have different strengths and playstyles. So before the game, you'll want to make sure you discuss everyone's strengths and weaknesses based on their preferred playstyles and approach to the game. Having a diverse team composition allows you to be ready for anything the game can throw at you, such as armored vehicles and foot-mobiles or helicopters.