How to Mark Your Enemies and Revive Your Teammates in Ghost Recon Wildlands, Try These Methods
Once you start off in
Ghost Recon Wildlands
, the first thing you would learn is that the world is absolutely teeming with enemies and some of whom are almost invisible against the natural foliage of Bolivia, which make the fighting harder. And as such, players will need to constantly mark them on their maps so that they can be aware of their locations at all times. In addition, during the brutal fight, your teammates may die unexpectedly, which will hugely decrease the fighting capacity of the whole team, so, mastering the mechanic of
reviving option
in the game is also very important. In this article will cover ins and outs of both marking and reviving to help you rank up wins in the fighting.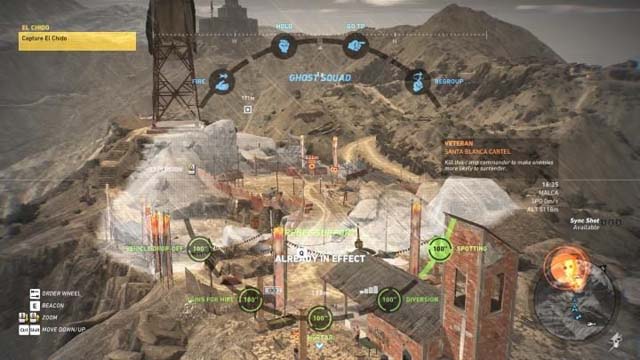 Marking Enemies
First, the most common and easiest way is to aim down your sights at the enemy. When you hold down the Left Trigger (Xbox One), L2 button (PlayStation 4) or the right-mouse key (PC) to aim an enemy who is directly in front of you, an orange marker should appear on their head after a few seconds. Obviously, this method doesn't effect when your enemies are far away from you. That where the second and the third way come into play. To acquire and upgrade new skills and abilities for the Ghosts, you can buy
Cheap Ghost Recon Credits
right from our website:
5mmo.com
to upgrade skills. You can make a cheap deal by using the code "
5MMO
" for a 3% discount at our website.
The second method of doing this is by using the binoculars at you disposal by pressing down on the D-Pad. So instead of moving closer to your enemies, you can mark your enemies from afar by using variable magnification of the binocular, which also increase your safety. And the final method on the marking list is marking enemies is by making use of your personal drone. Simply press up on the D-Pad to deploy, and then you can fly around the surrounding areas marking enemies to your heart's content. However, one disappointing point of the method is that enemies can spot these drones easily. To unlock power weapons for your Ghost, come to
5mmo.com
, a trustworthy online in-game currency store.
Reviving
In Ghost Recon Wildlands, you can be saved once if you fall in combat by an A.I. Squad member as long as they are in close proximity and can move to your location to revive you. If you are playing online you will need to communicate with your teammates so they can come to your location and save you. Particularly, in the new PvP mode,
Ghost War
, revive is very important. It plays out as a third-person, 4v4 tactical team deathmatch, where you only get one life per match (unless a teammate is able to revive you) in best-of-three games.
Since losing 1 team member reduces your firepower by a massive 25%. It is vital that every effort is made to revive your downed teammates, however there is a crucial piece of intel you must be aware of the colour of the downed marker. A blue marker on your teammate indicates a normal wound and you can expect to effect a hasty revive and be on your way in a few seconds. A purple marker indicates a lethal wound that will take additional time to heal which means you will be vulnerable for longer. So next time, before you attempt a lethal revive, think twice about the risk factor or have somebody to cover up for you. This is all we've got for you today. For more on Ghost Recon Wildlands, stay tuned for our website:
5mmo.com
.