Ghost War
is the long-awaited free
player-vs-player
(PVP) mode for Ghost Recon: Wildlands. It is a 4v4 last man standing competition, where two teams enter and the team without any players left at the end loses the match. So to win the game,
teamwork
plays a extremely important role. That's also the point of Ghost War. In this guide, we'll brief you some tips and tricks to help you win the game.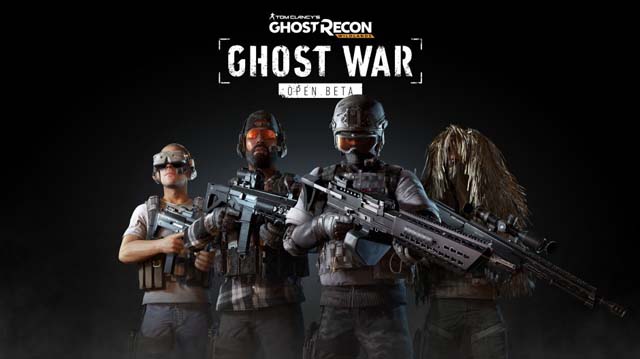 Perfect your classes
Putting together the right combination of classes is key in Ghost War. There are 12 different classes within three different categories: Assault, Marksman, and Support available at launch. Assault includes all of your frontline fighters, offering close-to-mid-range soldiers with better firepower than the rest. Marksman classes are all about long-range attack and control of the battlefield. Support classes can help their teammates with subterfuge or healing via drones. The last class is the Recruit, a basic multiclass character you can grab when you first jump into Ghost War. Classes determine what your primary weapon is, in addition to what bonuses you can access. it's up to you if you wish to be a jack of all trades (and master of none), or to specialise in one (or a few) classes. Whichever appeals to you most, make sure you understand all details of the strengths of each class as in addition to the differing weapon arsenal available to each, there are subtle differences to the character metrics. By the way, you can buy
Ghost Recon Credits
and
Ghost Recon Packs
at our website:
5mmo.com
with the cheapest price online by using the code "
5MMO
" for a 3% discount.
Build a solid, consistent squad
Ghost War is a game that relies on having a solid, consistent squad. You need to synergize your class choices and team combos. You need to communicate about your in-game position and that of your enemies. Communication is key. Team will want to make good use of Wildlands built in comms for squad situational awareness and calling out targets. Your enemy will give away their position eventually, whether it is gunfire or being spotted by teammate, and it is essential that this information is communicated to your teammates if you have eyes on the target. For example, which direction is he heading in, or is he camping, is he alone, or in a group, what rifle is he packing?
Evasion
There' Marking in Ghost Recon which allows you to tag enemies so you could see them anywhere. In Ghost War, Marking can be done via a drone, but it also happens automatically when you take aim or shoot at a visible target. What's different is the mark disappears from your target if they evade line of sight for 5 seconds. When you get spotted, either by a drone or the enemy you must move immediately and try to break line of sight. As soon as you break line of site, your position is removed from the other teams map overlay, but as long as you stay stationary you are a sitting duck. A good tactic here is to double back to the your previous position and sit it out rather than running around like a headless chicken. Once you have broken that contact you can proceed with your previous planned line of attack, or change route
Revive your teammates
As Ghost War is a 4 v 4 game, losing 1 team member reduces your firepower by a massive 25%. It is vital that every effort is made to revive your downed teammates, however there is a crucial piece of intel you must be aware of the colour of the downed marker, since when you are reviving your teammates, you are vulnerable to enemies' attack. A blue marker on your teammate indicates a normal wound and you can expect to effect a hasty revive and be on your way in a few seconds. A purple marker indicates a lethal wound that will take additional time to heal.