Madden NFL 22: Basic Introduction of Best X-Factor Abilities from athletes in MUT 22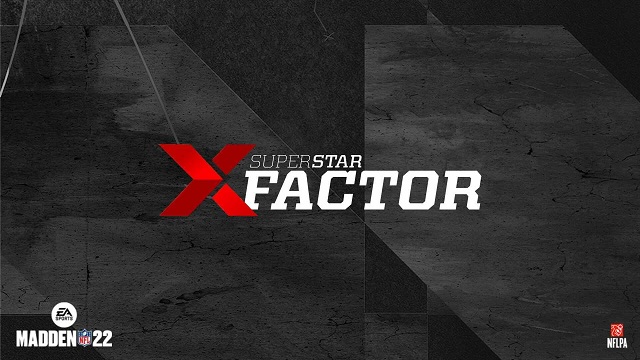 There are many famous football superstars in Madden NFL 22. Players always bicker about which players are the best in the game. In the past, players can judge them by the player OVR, because the player OVR shows everything. There is no doubt that the level 99 players were better than the level 80 players.
With the introduction of X-Factor abilities, everything has changed in the game. Now, a level 99 running back with an X-Factor ability will make them good at catching in one-on-one coverage. While a lower-ranked halfback will have a superstar trait that runs over defenders with regularity. Players may prefer the lower-ranked player to the better player because of the X-Factor abilities. So, you should know some best X-Factor abilities in the game. If you want to win more matches in the game, you can buy
MUT 22 Coins
to strengthen your team to beat foes in the matches of Madden 22.

Bazooka
Although a quarterback can throw darts is good for those under routes, nearly every QB can take a moderate job of tossing bullets. It is very important for players to deliver the perfect touch pass downfield.
In Madden NFL 22, many players will receive an alert that certain throws are out of range. This will decrease the amount of field they may play with, and allow secondary defenders to cover more of the field. Bazooka exceeds this limitation, making QBs throw bombs over the safeties' heads.
Double Me
Wide receivers tend to be taller and jump higher than the defensive backs whenever in the game or in the actual NFL. The best of receivers will take advantage of this ability, they encourage quarterbacks to throw it up there and make use of athletic prowess to score in the match.
Players can end a match before it begins by Double Me, especially in corners they can't jump as high as their counterparts. You can make a throw into traffic in order to benefit the defense. However, when this X-Factor ability is activated, players can throw into coverage without risk.
Truzz
Players can create advantages for themselves on every run play when they know how to use Truzz. Although the best running backs meet humble issues when they are trying too hard, the X-Factor trait makes it impossible to fumble in the game.
It means that it is no risk to pick up an extra three or four yards when diving ahead. You can try this on every play. Meanwhile, you can also try a spin or a hurdle to break free. It is difficult for the hardest- hitting defender to jar the ball loose.
Wrecking Ball
Players can make running play even more successful in Madden than in actual football. They often feel depressed that these five-yard runs up the middle are stopped short by some best linebackers.
Wrecking Ball can make halfbacks wipe out the linebacker and make five-yard plays into fifty-yard plays. These runs up the middle will require more help from other players on the field and make the entire offense get better matchups.
Run Stuffer
Players often ignore the importance of Run Stuffer, because they think they are good at the defensive controls. But they may be wrong about the function of Run Stuffer. Players may succeed when they have the chance to hit the right button.
On the other hand, it takes a long time for players to execute the animation of a blocker. You should give running backs enough time to run by and quarterbacks enough time to throw. You should rely on the Run Stuffer.
Players may have more choices to select the players for the team because of the X-Factor abilities. However, better players may cost a lot of money. Players can
buy Madden 22 Coins
to select the best players for Ultimate Team. Cheap Madden 22 Coins are sale on 5mmo.com.