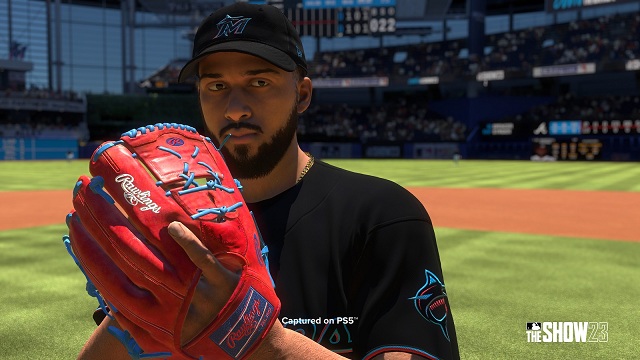 When players play matches in MLB The Show 23, they are willing to throw a good ball or rob a home run on the court. Meanwhile, it is also important for players to know fielding tips. Fielding tips can help players become good defensive players in MLB 23, you will have more chances to win the match if you do well in defense. So, if you want to be a superior fielder in MLB 23, you can read this article for guidance. Players can use
Cheap MLB 23 Stubs
to purchase good player cards and build the best team in the game.
How to Be A Good Fielder in MLB 23
You need change fielding setting at first
Changing the fielding setting can make all the difference to your gameplay. To change the fielding settings, head over to the settings page and press the RB/R1 buttons to change the fielding section. Once you are here, there are several settings you can tweak to get the most out of the game. Below is a list of settings and what they mean.
Drifting Ball – Helps catch flying balls effectively. Recommended for all players
Track Ball – Helps outfielders know where the ball is, and is easier to track
Catch Indicator – Shows the direction of the ball but not where it lands
Auto Fielding – Recommended for new players and teams that have high fielding attributes
There is no right or wrong setting to pick while playing as a fielder, so it all comes down to your personal preference. If you are an exclusive outfielder, you would benefit from the Track Ball enabled option, while keeping the Drifting Ball on will help to make the ball throw more dynamic and accurate. Disabling Catch Indicator will give you a challenging and immersive experience, but new players can keep it on to know where it is going. Of course, the final Auto option depends on how you wish to play the game overall.
You need select the right fielding interface
In our opinion, the best fielding interface to use is either Drifting Ball or Track Ball, and to be honest there's not much to choose between them. Both are influenced by difficulty and your fielder's attributes, and both serve largely the same purpose of illustrating a rough region in which the ball with land. We'd recommend experimenting with both, although we do generally prefer Track Ball as we find it conveys a little more readable information about the trajectory of the ball. Test out both in the Options Explorer, and see which you personally prefer.
You need get good equipment for fielder
In Road to the Show, it's all about using the best equipment available. Most of the time, even hardcore fielders will use items that make them better at the plate since these opportunities are more frequent than big plays on defense.
That being said, start with a great glove as it will always improve a few areas defensively without sacrificing offense. Gamers that want the best gloves can use the ideal method of farming up stubs to get the best one within an hour or two.
Players can follow the guidance and set the suitable fielding setting in MLB 23, which will help you master the fielding skill in the game. And players can also
Buy MLB The Show 23 Stubs
to upgrade the equipment of players in the game for good performance on the court.