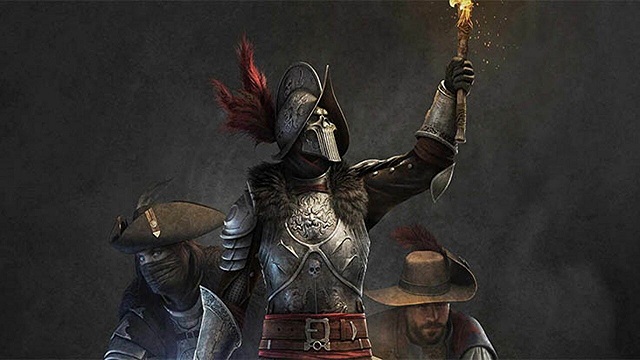 As the update of New World Brimstone Sands, there are new items and new area introduced in the world of New World. Players have access to collect more good items to craft their desired gear in the game. While, in order to defend the attacks from enemies, a good armor set is necessary for players to equip. So, many players are willing to find the best armor sets in New World. If you are still looking for the suitable armor sets, you can read this article and find the one suit for your character. Players can use
Cheap New World Coins
to level up your crafting skills fast and allows to build the high tier armor sets in New World.
Several Best Armor Sets in New World
Trapper's Sets
The Trapper's Set is primarily a PvE New World set for players who have decided to retreat into the woods with little more than a rifle and their bulbous backpack. In a big sandbox game like New World, gathering resources is a high priority; not to mention this is a great way to level skills that also improve the campsite, like Cooking, Woodworking, and Skinning. Most of the sets that focus on wilderness survival are intended for lower-level players, but the Trapper's Set is one of the few for Tier 4 or 5 characters.
The Harbinger Legendary Sets
The Harbinger legendary set contains a light, medium and heavy variety of the set. Heavy armor players can expect 25 constitution a piece, while medium contains 25 dexterity a piece, with light gaining 25 intelligence. More so, each piece of gear contains the Refreshing, Invigorated and Angry Earth Ward perks. The refreshing perk lowers cooldown by 2.85 each, while Invigorated reduces Weaken, Disease, Exhaust, and Rend by 4.8%. Lastly, the Angry Earth Ward reduces the damage taken from Angry Earth mobs by 4.8% apiece.
If you're focusing on farming content filled with the Angry Earth, you can use this set to make life easier. Such examples are the Garden of Genesis expedition. If you're up for farming the set, you can earn the drops from the Garden of Genesis, the Lazarus Instrumentality, and other world bosses. Norte this is one of the reliable methods of farming other drop based legendary pieces of gear, such as the Archmage and Corrupted Rage sets.
Voidbent Sets
The Voidbent armor sets are some of the most popular legendary sets players covet, and are fairly easy to obtain from crafting. Their stats and perks are consistent across the board; players do not pay crafters to randomly roll perks over and over until they get the combination they want.
Rather, Voidbent armors specialize in pure Constitution, Dexterity, or Strength on their heavy, medium, and light sets respectively. They come with an odd combination of perks which makes them fairly effective in both PvE and PvP, but are clearly more geared for PvE dungeon grinding.
How to Obtain Suitable Armor Sets in New World
There are several ways for players to obtain armor set pieces in New World, like completing quests and questlines, looting enemies in PvE, and completing expeditions.
You can also craft armor at crafting stations, which are present in every settlement; although higher-tier armor requires both a dedicated upgrade station and a forge, and for your character to have some points in the Armoring and Refinement skills. Naturally you also need resources; exact requirements vary, but expect to need plenty of iron as a base for most armor crafting recipes.
We have listed three best armor sets for players to choose in this article, and expect you have enough materials to craft one of them for your characters. While, if you have not got some rare materials for crafting, you can
Buy New World Gold
to purchase them from the transfer market. It will accelerate the process of crafting and allow your characters equip with the new armor sets quickly.