New World Furnishing Skill Guide: Introduction of Furnishing Skill and How to Level Furnishing Up fast In New World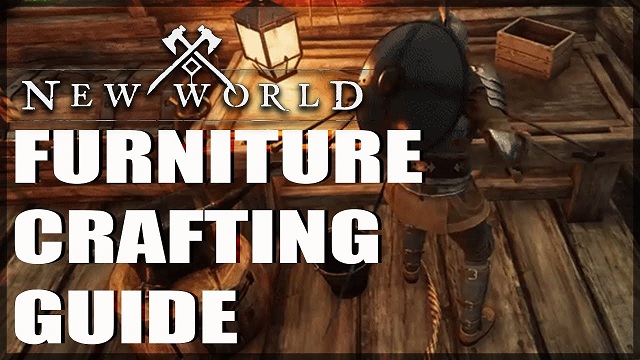 There are various Trade Skills for players to learn and master in New World, ranging from hunting to furnishing. If players are willing to stay in a comfortable or wonderful home from traveling around the continent Aeternum, they should master the essential furnishing skill. Players may feel confused about why they need to master furnishing in New World, they should travel and find different quests to complete in the game. But, they should realize the function of Furnishing at home. They can not only contain your cosmetics, but also store vital items and trophies of you. Players can also
buy New World Gold
to upgrade their other essential trading skills in New World. Some skills are important for players in the beginning of the game.
You should remember that Furnishing is one of seven crafting skills in New World and possibly one of the most important for the endgame. Furnishing will give your more space for storage and allow you to craft trophies which grant permanent buffs for homeowners. Most of players don't have a clear guide about how to level up Furnishing quickly. You can learn how to level up your furnishing easily and quickly from this guide.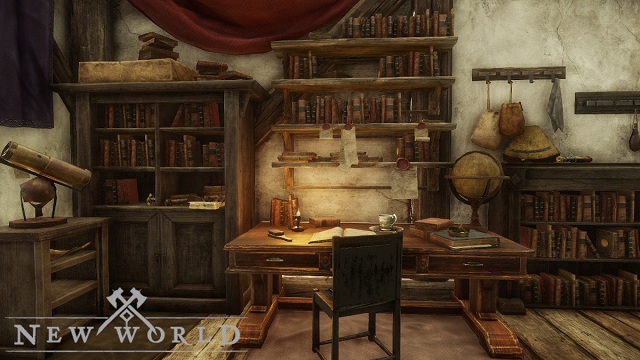 Furnishing
The Furnishing Trade skill allows players to craft a lot of furniture, storage items and trophies in your house in New World. You need to collect different kinds of resources to create items by using your Gathering and Refining skills.
You can start furnishing at any one of the workshop in the settlement. Each Workshop has its own Tier Level. The higher the tier of the workshop, the more items, the more items you can craft for yourself. All items have their own tier level in new world, players should remember the special mechanic of furnishing. You should meet the requirement of level on Workshop to make plans for your crafting. And you can also improve the tier level by accomplishing Town Projects. If you want to craft items quickly, you can choose to find a workshop which reaches the necessary tier level of crafting to craft the essential items in another settlement.
It is not difficult for players to improve their tier level of Furnishing. The more furniture you craft, the higher level of workshop you can have. You can accelerate the process of leveling by crafting perfect items in New World. You can gain more XP and gold from completing Town Projects.

How to level Furnishing in New World
If players are willing to start Furnishing in the settlement, they have to find a workshop to craft them. You need to find the suitable workshop to craft high tier level items. And they also need pay a small fee for the workshop. Players can earn Furnishing XP easily by using the skill. Basic recipes will give players small amounts of XP, top-tier furniture will give the most XP for players. But, crafting the best furniture will need a lot of rare materials, which requires high level of other trade skills to gain.
How to gather Furnishing XP in New World
Players who want to craft best furniture in New World should gain more XP for upgrading furnishing skill. Furnishing skill is difficult for players to upgrade in New World. They need a lot of XP to improve in each tier level of Furnishing. And you also need gather a lot of rare materials for crafting. So, when players are trying to gather Furnishing XP, they can choose to stick to the simplest recipes for their level.
Players should prepare a lot of things to level up Furnishing skills in New World. You can choose to buy
New World Coins
to buy some rare materials from the trading post. It may help you a lot in the process of crafting. Cheap New World Coins are sale on 5mmo.com.