NHL 23 Players Guide: Best Defensive Players for Building You Hockey Ultimate Team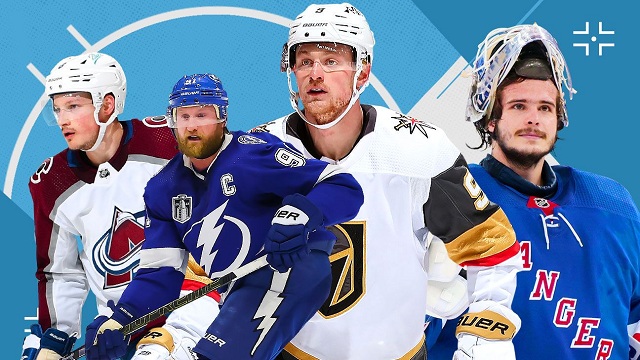 NHL 23 attracts many football fans to join in the competitive matches and enjoy competing against others. Especially in Hockey Ultimate Team mode, they are willing to build the best hockey ultimate team to conquer the victory. Some players are looking for the defensive players for their team, which can build the defensive line in the process of defending. We are going to list several best defensive players in the article. Players can get
HUT 23 Coins
to select powerful players and necessary equipment from the game-shop and build their ultimate team.
Best Defensive Players for Hockey Ultimate Team
Cale Makar (94 OVR)
There's not much that needs to be argued when it comes to Makar and the top spot on this list. At just 23 years old, the Avalanche defenseman is a Stanley Cup champion, a Conn Smythe winner, a Norris recipient and Calder winner. He is one the best skaters in the NHL, which allows him to be an elite player in all three zones of the ice. It's going to be a treat watching the entirety of Makar's career.
Victor Hedman (92 OVR)
Victor Hedman plays for one of the best teams in the league, the Tampa Bay Lightning as both alternate captain and Left Deffensiveman for the last thirteen years of his professional career. Hedman embodies the true two-way defense that makes him such an unmatched menace for opponents being able to freely step between roles at a moment's notice.
Victor Hedman possesses a player rating of ninety-two, having the highest rating in NHL 23 for a defensive player, in addition to having high physical and sense stats majoring in poise and strength.
John Carlson (90 OVR)
The long-time veteran Washington Capitals defender John Carlson, is quite special and worth having for just about any team you create. The 32-year-old tallied a career high 17 goals last season to go with 54 assists and 73 hits. His power and strength on the ice is quite the force to contend with and you can't go wrong with having him on your team. Carlson comes with the 'Thunder Clap' X-Factor ability and has a handful of great skills as well.
Adam Fox (90 OVR)
The 24-year-old Adam Fox hopes to be a key player in returning the New York Rangers to the Stanley Cup Finals for the first time since 2014 and their first title since 1994. The Offensive Defenseman is skilled with the puck, almost acting more as a Playmaking Defenseman.
Entering his fourth season, the right defenseman 25 goals and 143 assists (168 points) in 207 games. The assists total truly shows his ability to create shots for his teammates from the right defense spot. Fox also has 327 blocked shots and 88 hits, with 74 minutes spent in the penalty box. Despite being in the league for a short period, the offensive defenseman has done enough to earn him a spot as one of the best defensemen in NHL 23.
Roman Josi (90 OVR)
Josi has been a point-producing machine on the Predators' blue line for quite some time. He led all defensemen last season with 96 points, just narrowly missing the 100-point mark, which has not been reached by a defenseman since Brian Leetch in 1992. Over the past three seasons, no blue liner has as many points as Josi. Some felt Josi was robbed of a second Norris Trophy last year, but don't be surprised to see him back in the conversation come springtime.
Players who are stilling looking for defensive players for your team can consider these good players. These players will build the strong defensive line in the matches. Although these players cost a lot of money in the game, you can
Buy NHL 23 Coins
to get them for your team and make your team competitive in the fierce matches.