NHL 23: Latest News On Release Date, Game Modes, Game Versions, Pricing and Platform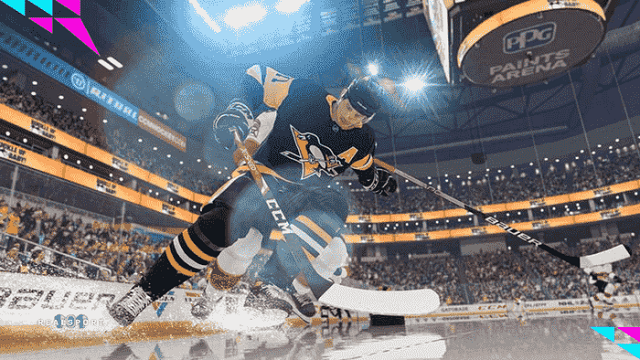 With the Stanley Cup over and the season wrapping up, NHL 23 will be the second time EA has used the Frostbite engine for its main hockey game, HL 23 will bring hockey to gamers again later this year, and we're already in the Looking forward to what it might bring.
NHL 23 Coins
are a major part of Hockey Ultimate Team, and you can buy them from 5mmo.com to build the team of your dreams.

NHL 23 Release Date Guesses:
We don't currently know the exact NHL 23 release date, but EA Sports' release patterns are predictable, so we know when you'll get your hands on the new game.
Previous NHL titles published:
NHL 19 – September 14, 2018
NHL 20 – September 13, 2019
NHL 21 – October 16, 2020
The shock of the pandemic has restarted 2021 game releases, so we see NHL 22 drop on October 15, 2021. With that in mind, we should see NHL 23 drop in mid-to-late September, in line with the original release schedule.
It's also worth noting that EA always releases the Standard Edition of its games on Fridays, so we predict the full NHL 23 release date will be Friday, September 16th.
NHL 23 Game Mode:
1. Franchise mode is a classic NHL career mode experience. You can start with your favorite team, or make an expansion draft and become the 33rd NHL club. Slip into the Stanley Cup while signing players, developing future talent and managing the all-important salary cap.
2. Become a pro and work your way up the minor leagues, or go straight to your first big NHL contract with the single-player career mode. Be a Pro lets you play hockey the way you like and create a legacy with multi-season storylines and challenges. Be A Pro is also a great way to learn ice skills in World of Chel.
3. Hockey Ultimate Team (HUT) is EA Sports' popular Ultimate Team mode that introduces hockey. Unpack, assemble your dream team, create the perfect synergy, and split the ice in offline and online matches.
4. World of Chel brings online games with friends to the NHL. Skate online with custom skaters in casual or ranked matches, including regular play-offs, including 1v1v1 Free Show, 3v3, and full 6v6 play. You will level up and unlock new advancements in EASHL (EA Sports Hockey League). If you don't have a club with friends, addons are available for all game modes.
5. World of Chel also brings the wildest (and dustiest) player and rink customization to the game, including some unlockables from seasonal rewards - no microtransactions.
NHL 23 Version:
The premium edition of the game is called the X-Factor Edition, and whether or not EA sticks to the name, the deluxe edition of the game will be released three days before the game's standard edition, which we expect to be Tuesday, September 13, 2022. In NHL 23, players can earn additional World of Chel items and a Be a Pro boost alongside HUT content.
NHL 23 Prices and Platforms:
You can expect NHL 23 to be available on PS4, PS5, Xbox One and Xbox Series X|S. The standard edition of the game is expected to cost £59.99 on the previous-gen console and £69.99 on the next-gen console. Sadly, NHL 23 is also not available to PC gamers through Origin this year.
While most details about NHL 23 remain unclear, one thing we can almost certainly expect is the EA Play Trial. EA Sports' 10-hour EA Play Trial has become a predictable standard this year, as it allows users to test the game for themselves before buying. If you want early access to NHL 23, come to 5mmo.com for cheap and legit
HUT 23 coins
.