Diablo Immortal Demon Hunter Build Guide: Best Skills, Attributes, Gear and Legendary Gems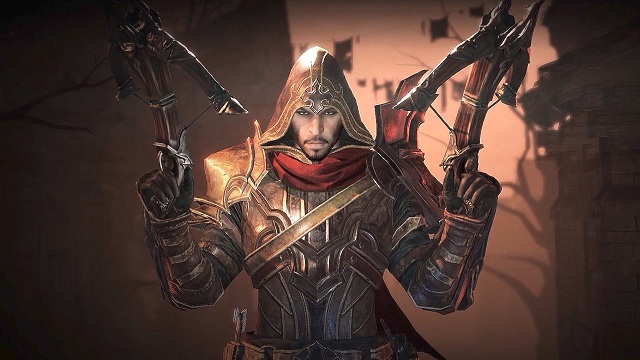 Are you looking for the best Diablo Immortal Demon Hunter build? Demon Hunter serves as the archetype of the game's bow and arrows, and those who choose this class must ensure that their build is optimally equipped for optimal performance. The archetype of the bow, the Demon Hunter excels at dealing ranged damage with AoE and single-target abilities. As such, the best configuration for a Demon Hunter in Diablo will maximize the class' gear, enhancing their basic skills and stats for taking down demons and monsters with ease.
In this guide, we'll break down the best Diablo Immortal Demon Hunter builds, including the skills, attributes, gear, and legendary gems you should be using. If you need to upgrade your gaming gear with
Diablo Immortal Platinum
, please come to 5mmo.com for consultation.

Diablo Immortal Demon Hunter Best Skills
Primary Skills:
Crossbow Shot:
The biggest advantage of Demon Hunters is that they can use certain attacks while moving. So naturally, you want to take advantage of this by staying away from as much damage as possible. The crossbow doesn't do much damage, but you can change its stats with the Vengeance skill and the Hunger's off-hand weapon.
Core Skills:
Multishot:
Unlocked at level 1
Fires a barrage of arrows, dealing damage to all enemies in the specified direction
Rain of Vengeance:
Unlocked at level 3
Fires arrows into the air, dealing damage to enemies in the area within seconds
Daring Swing:
Unlocked at level 15
Swing a rope and jump to a nearby location, dealing damage to all enemies in the path
Vengeance:
Unlocked at level 50
Temporarily transforms into berserk form, which fires two additional arrows per main attack
Diablo Immortal Demon Hunter Best Attributes
Strength
Fortitude
Vitality
Putting your stat points into strength gives you a +0.3 flat damage buff and a +1 total combat rating. Once your Strength stat is maxed out, assign your points to Toughness to indirectly increase your chance to deal a critical strike, giving you +0.1 armor penetration. This stat also gives you +0.1 armor and reduces any damage taken by 20%. Your remaining points should go into vitality to increase your overall health pool.
Diablo Immortal Demon Hunter Best Gear
Head: Visions of the Lost
Shoulders: Hail Shoulders
Chest: Heart of Vengeance
Legs: Kov's Relentless Rage
Main Hand Weapon: Flame
Off-Hand Weapon: Hunger
Diablo Immortal Demon Hunter Best Legendary Gem
Everlasting Torment
Fervent Fang
Berserker's Eye
Everlasting Torment is one of the best gems in the game, it works well with most classes and increases your damage over time. Next, Fervent Fang is an excellent high-priority damage boost. If you want to take down a mob, this is an absolutely necessary gem and worth investing in your build. In the end, Eye of the Berserker is a very solid option that does extra damage, but comes at a higher cost. Since Demon Hunter is a ranged class, you shouldn't struggle here for too long, but if you get caught, you'll really be punished, so it's worth keeping in mind.
If you find these items in the game, make sure to equip them to use the best Diablo Immortal Demon Hunter builds. There are many other classes to choose from, so if you decide to choose one of these in the future, it is recommended that you purchase
Diablo Immortal Gold
in advance to upgrade your game gear and thus help you level up your game character.