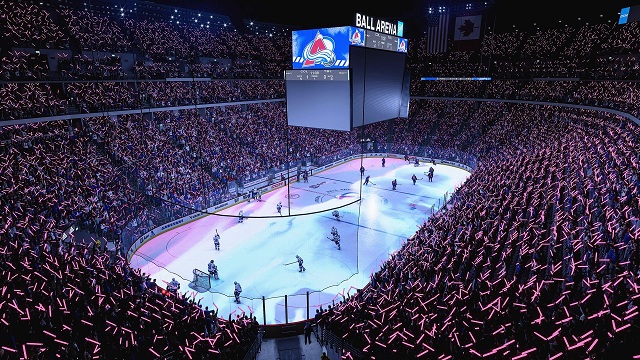 When players play sports games, they usually expect to switch different teams in the game and experience various teams. In NHL 23, players have access to change the team of character in the game. However, it is not simple as you might think. If you want to know how to request a trad in Be a Pro mode, you can read this guidance. Players can use
HUT 23 Coins
to select their favorite players and build the best team to play matches in NHL 23 Ultimate Team mode.
What's The Be a Pro mode in NHL 23?
The Be a Pro mode in NHL 23 is one of the most popular modes among players as it allows them to fulfill their dreams of becoming a professional, albeit on a virtual platform.
Trading is an important part of the ice hockey world and the professionals engaged in the game. When someone isn't happy with their club or requires a change in scenery, they can often request a trade. Franchises can also choose to trade someone to make room in their wage cap if required or get a fresh prospect in place of a veteran.
How to Request A Trade in Be a Pro mode
You must score and raise your stats in NHL 23 'Be a Pro' mode to make a trade request. NHL 23 game mechanism does not allow players to be traded of their own choice. Instead, the game simulates a real-life NHL trade request where players can only get traded through their GM.
To get traded in NHL 23, speak with the GM & request a trade. This is doable once you see the Conversation Notification on the main menu & go to the GM tab. Select the trade request dialog or the Persuade dialog. However, you will have to invest in your dialog skills and still, it does not assure a trade in the first season.
Along with that, you may lose 150 Teammate Likeability Points, 100 Line Points, and 300 Management Points when rejected. Thus, playing one season and then heading to request trade might be more fruitful.
How to Improve the Chances of Being Traded in NHL 23
Improve Your Dialogue Skills
As you progress in the game, you will be given skill points to invest in various aspects of the player's growth. If you use these skill points to improve your conversational skills, it will improve your chances of success in situations where you have to use persuasion, such as requesting a trade. The "Dialogue" section can be found at the tail end of your skill tree page.
Improve Player OVR
If you see your Player Overall increase, it means you are in good form and playing well. If you keep your Player Overall high throughout the season, it will tell the management that you are one of the best players on the team. They might consider trading you.
Wait for the End of First Season
If you have failed in the trade discussion, you can just play well in the first season and wait for the end of the season. Other teams will consider their demands of players and you will have more chances to be traded by your team.
Some players are willing to play matches in different teams in NHL 23, while, you should also know the rule of trade in the game. A powerful player will be needed all the time. If you want to level up your character quickly, you can
Buy NHL 23 Coins
to get good equipment for them and improve their capacities in the matches.