FIFA 23 3142 Custom Tactics: How to Play FIFA 23 3142 Formation and Custom Tactics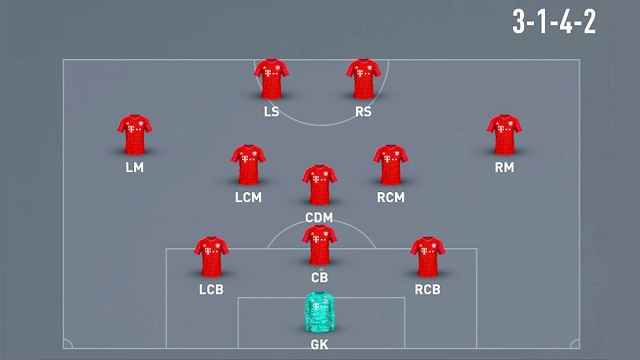 When players play matches in FIFA 23 Ultimate Team mode, they are playing against different level of opponents on the court. Some opponents may have good control skills of players or set a unique custom tactics of team. These advantages may help them win the matches in the end. If you are also looking for good custom tactics, you can consider 3142 custom tactics for your team. Players can use
FUT 23 Coins
to level up the team equipment fast and improve the whole capacity of team players in the game.
How to Set FIFA 23 3142 Custom Tactics
Defence:
Defensive Style: Balanced
Width: 65
Depth: 50
Offence:
Build Up Play: Long Ball
Chance Creation: Balanced
Width: 65
Players in Box: 5
Corners: 2
Free Kicks: 2
FIFA 23 3142 Player Instruction:
GK: Sweeper Keeper, Comes for Crosses
CDM: Cut passing lanes, Stay back, Cover Center
CMs: Cover Center
Wide Mids: Come back, Stay wide, Get in behind
Left ST: Stay central, Target man, Stay forward
Right ST: Stay central, Get in behind, Stay forward
Like in 3-5-2, this 3142 formation is heavily reliant on the wing-backs providing width for the team. The wing players are more withdrawn in favour of one of the central midfielders being pushed further upfield into the playmaker position.
The great thing about the 3-1-4-2 is that you can set it up to be both defensive or offensive depending on what your situation demands. For example, if you're chasing a goal then you can push your wingers high up the pitch, creating overloads in attack while still having the defensive coverage in midfield to not give away any easy goals. If you've got tall, powerful strikers then this can be particularly effective, as the wide midfielders will be able to cross into the box for them to finish.
On the flip-side, if you've got a lead that you need to cling on to in the latter stages of a game, then you can use your wide midfielders to assist in defence. While this will come at the expense of width, it'll make it extremely challenging for opponents to break you down, especially with the defensive midfielder shuttling backwards and forwards in front of your backline.
We have mentioned how to set 3142 formation and custom tactics for your team in this article. While, it doesn't mean that your team with this custom tactics will win matches simply on the court. You have to experiment this formation in the training mode and practice more times in order to familiar with the defensive and offensive playstyle. At the same time, you need adjust the players on the line according to the actual situation of matches.
Players can also change the setting of this custom tactics according to your demand on defence or offense. And suitable players are also necessary for the team. Powerful and strong players are good for the attack, who can help you score goals on the court. Players can
Buy FIFA 23 Coins
to find good players from the transfer market and build your team with this formation.