Torchlight Infinite Leveling Guide: How to Level Up Characters Fast in Torchlight Infinite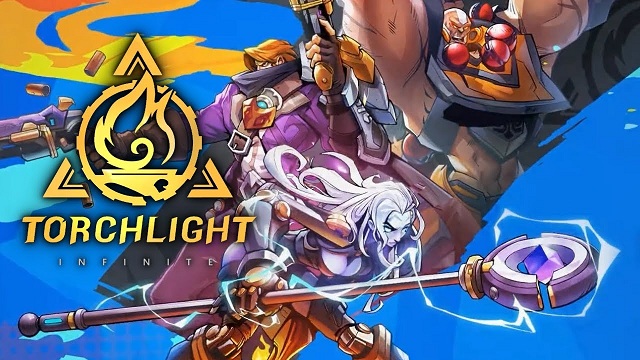 Torchlight Infinite provides players who love playing APRG a large platform to build their desired characters and become the top players. There are various kinds of classes for players to choose. After choosing classes, players need pay attention to level up their characters quickly. Do you want to know how to level up your characters fast in the game? There are some ways mentioned in the article. Players can get
Cheap Torchlight Infinite Flame Elementium
to level up their characters and improve their capacities for completing more dungeon raids.
How to Level Up Characters Fast in Torchlight Infinite
Kill More Enemies in Battle for XP
Torchlight Infinite is an action role-playing game where you need to defeat your enemies to level up. Defeating enemies as well as the bosses of each and every chapter can make your level up rapidly. Dodge incoming enemy attacks and try your powerful spells to make them weak. After defeating the enemies, you can loot their gears from them to become more powerful which can provide ease in defeating more enemies.
Equip the Suitable Skills for Quests
You'll unlock more skills as you continue through the game. You only have access to two when you first start, so you'll want to determine which ones you want to equip. Most people go with one offensive and one defensive ability at the start so that they can fight and survive. For example, Youga has icicles that deal good damage, but you'll want to choose between the instant healing or healing over time potions as your second skill.
Torchlight: Infinite offers further customization by allowing you to augment your abilities with adjustments. For example, if you have Youga's Ice Lance ability, you can equip the Multiple Projectiles perk to shoot three icicles. It deals a bit less damage but is better for many enemies and guarantees more hits. As you level up, you'll unlock more adjustments for your abilities, so check them often to see what you get.
Equip Pactspirits for Characters
These cute and cuddly creatures can actually help you level up fairly quickly in Torchlight Infinite. Some of the Pactspirits can actually reduce the penalty for death, which is extremely useful. Others even lower the impact of the over-levelling penalty, meaning you can tackle those easier dungeons if you want to.
Equip Powerful Gears for Characters
Gears are items dropped randomly by defeating enemies. Equipping these gears will help in boosting your character build, hence always look for equipping gear that helps in complimenting your character build. There are a total of Nine gear slots available for trying out. At the start, there won't be much better item drops, but once the enemies level up, the drops would be better.
ARPG has the essence of looting items, by defeating enemies repeatedly to help build your character. Make sure to collect all the items and check that you are equipped with all the items. The equipment dropped has different tires and hence the stat increasing ability. The further you level up, the better equipment drops would be there.
As characters reach high levels in Torchlight Infinite, players have access to experience more end-game contents and earn good rewards in turn. So, players can experiment these mentioned methods in the game and upgrade your characters fast. You can
Buy Torchlight Infinite Flame Elementium
to upgrade the weapons or gears of your characters quickly, which can help them complete the quests and kill more enemies.