WotLK Classic Professions For Making Gold: How to Select Professions for Gold Farming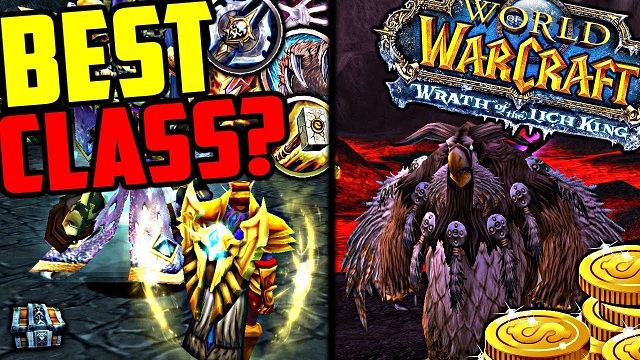 Player who have played WoW Classic will know the importance of gold in the game. While, choosing the right profession is one of the main sources for players to farm more gold as the WotLK expansion releases. So, beginners are wondering how to select the right profession in the beginning of WotLK to enable the stable gold farming. Players can farm more
WotLK Classic Gold
to get the rare materials or gems for upgrading their weapons or armor in WotLK.
How to Select Professions for Gold Farming in WotLK
Gathering Profession: Skinning
If we look at TBC Classic, Skinning was majorly profitable until you got to Outland and instantly lost all value; In WOTLK Classic, Blizzard corrected this mistake by making skinning one of the top professions to gain gold fast.
Skinning requires a skinning knife and to kill a beast mob. Once you've looted it, you can proceed to skin the mob for leathers and the most sought-after item, Arctic Fur. Arctic Fur is used to purchase recipes for Leatherworkers in the late game and is pivotal for crafting components. You can expect to sell Arctic Furs at an incredibly lucrative amount, along with the bonus of making heavy Borean leather from regular Borean leather.
Crafting Profession: Blacksmithing
Blacksmiths take bars of metal from miners and work them into finely crafted arms and armor. There are many unique weapons and other armaments that cannot be found on any of the vendors or monsters in the game, but can only be created by blacksmiths. Blacksmiths can create weapons, mail and plate armor for Paladins or Warriors, and trade items. Blacksmiths can construct special sharpening stones that can be used to temporarily improve weapon damage.
They can also create several items that are used as ingredients for other Professions recipes, such as Enchanting. Blacksmiths can also create a few items that are needed for quests. They can put these items in the auction house to generate additional income. Blacksmithing is great for Paladins or Warriors, who can use the skill to create their own equipment. It is also good for making money by selling weapons and armor to the classes that can use them.
Crafting Profession: Jewelcrafting
Jewel crafting, gold Farm gems are needed for gear with sockets right, so you can make a lot of money as a jewel crafter, just buying gems uncut gems off the auction house cutting them, and then re-listing them, especially early on when the expansion, just launched when players are either still levelling their Jewel crafting skill to Max or all the recipes which are gated behind Dollar on jewel crafters tokens haven't been acquired yet.
If you learn to cut a gem that nobody else has yet, you can make serious gold just buying uncut gems cutting them and re-listing them on the auction house, so this one is not only lucrative but is also pretty easy to do if you're quick enough, of course, this will be a time-gated limited time opportunity of course as more players learn the jewel crafting cuts the price will surely fall also if the price is right, you can also buy ore and Prospect it, cut the gems or craft Gear with them or even transmute the uncut gems into meta gems.
Engineering Profession
Engineering is also one of the best gold farming profession. The profession not only provides the best of both worlds from previous selections on this list in enchants and crafted armor, but it also gives players some ultimately crucial additions.
You have the portable bank and repair tool, Jeeves, the mail on the go, MOLL-E, enchants such Nitro Boosts, Slow Falls for cloaks, Mind Amplification Dish, and Hand-Mounter Pyro Rocket that all stack with enchants from Enchanters, and much, much more.
If players want to farm more gold in the beginning of WotLK Classic, you can try to choose one of these professions and start the journey at once. In the process of leveling up characters, you also need
Buy WoW WotLK Classic Gold
to get enough XP for upgrading. High level crafting skills will make you farm more gold in turn.