A Quick Guide to Rainbow Six Siege Pro League Season 8 and Size The Upcoming Season 8 Finals Now
Rainbow Six Pro League
is the most prestigious R6S competition in the world. Season 8 features the best teams from North America, South America, Europe and APAC fighting in their respective regions. With the conclusion of Season 7,
Season 8 finals
will officially kick off on November 17 th. There will be 8 best teams from APAC, EU ,NA and LATAM region , fighting over the share of the 275000 USD prize pool. If you are a crazy fan of Rainbow Six Siege and you miss the chance in Season 7. Size the chance this time and prepare for the upcoming Season 8.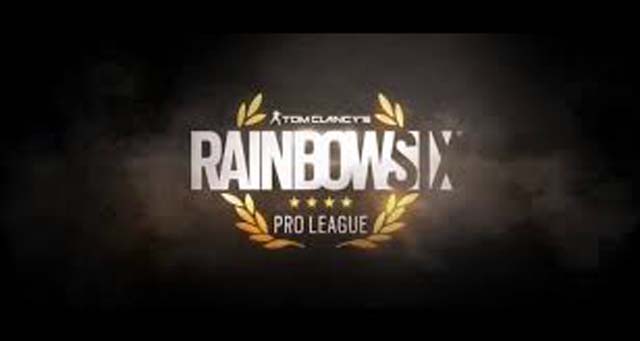 Rainbow Six Pro League has constantly increase its popularity every season and the latest season has been a huge success. Every year the grand finals of each season attract lots of players and viewers from all over the world, with a huge prize pool for players to grab some serious money. The Pro League Season 7 Finals, the first Pro League Final tournament of Year 3, taking place in Atlantic City, New Jersey where eight teams, two from each major region in the world, fight over their share of the $167,000 USD prize pool in single-elimination bracket has just concluded in July
.
Without any doubt, it is a huge success. By the way, you can buy cheap
R6 Credits
from our website:
5mmo.com
, a cheap online in-game currency store.
The basic about rainbow six siege season 8
Season 8 will be divided into two six months season that will be divided into two "sub-seasons". Each sub-season will have 14 play days where each team will play every other team twice. After the first season, there will be a Major event and a release of a new DLC. The second half of the season will play with the new DLC. These matches will be a best of one.At the end of the season, two of the best teams will move on to the end of season LAN finals. The Grand Finals will take place at the Jeunesse Arena in Rio Janeiro, Brasil, the home of Season 7 champions, Team Liquid. The total prize pool for the tournament will be $275,000. Top two teams from each region to compete for the championship and It will run around November 17 to 18th.
New changes to rainbow six siege season 8
New operators
The new season will introduce a host of changes to the current game, and will be launching its upcoming DLC, "Operation Para Bellum", that will include two new operators and a new map. First new operator is called Alibi. Alibi will be able to deploy gadgets, called Prisma, across the map that can project a hologram of herself to deceive enemies.However, there are some limitations to this hologram. The hologram will carry the operators' basic weapons sans attachments and her regular skin. The holograms are stationary and will flicker when shot. You could shoot down the hologram by destroying the Prisma. Another new operator is Maestro. Maestro will be able to attach cameras, called Evil Eye, around the map with two unique features. First, his cameras can shoot fire high-energy beams that can damage operators and gadgets alike. Besides, his cameras are also indestructible and only time his camera can be shot down is when the camera opens its protective glass to shoot its beam.
New map and map rotation
The map rotation for this pro season will be Bank, newly "buffed" Clubhouse, Oregon, Consulate, Border, Coastline, and the new map, "Villa". The map, Tower, has been removed due to its large size that puts the offenders at a disadvantage, and it may be too difficult for teams to play without coordination.