European Version of MMORPG MapleStory 2 Will Open Its Doors to English Speaking Users
The Nexon America has already announced that MapleStory 2 which is a new great adventure set within the original MapleStory all over the world, officially launched on Oct 10. For the purpose of judging the newness ahead of time, the players can register for it by logging into the Nexon account on the official website of the game. Before the regular season, users can also play a independent version of mushroom king royale which is the
battle royale mode of MapleStory 2
. To the English players' surprive, the european version of the adventure game will open its doors for them.
There will be a number of changes to Mushking Royale since Closed Beta 2 including:
Squad Mode
: This new mode will team up to four players who can battle together
New Items
: Sanctuary Flare will let players heal their squad, while barricades will allow Maplers to defend themselves by building brick walls to avoid being hit by enemies
Royale Stats
: Will let players enjoy more competition by viewing their stats, leveling up and gaining rewards
There's even a new class called the Runeblade. The game will launch with a new class, Runeblade, 12 new dungeons, and more contents. Also, the level cap will be increased from 50 to 60. MapleStory 2 already has planned
Halloween and Thanksgiving events
and ongoing updates through the rest of the year to keep providing exciting contents to players. Through
5mmo.com
, you are guaranteed to have your in-game MapleStory 2 Mesos delivered. Pre-Registration Web Prizes include unique in-game items such as
Roosting Seagull, Rustic Mushcabin Name Tag
, and
Dusty Rickshaw
.
In addition, the developers introduced new game content. Already at the start you will be able to reach level 60 and go to the Karkar Island area. Also waiting for you 7 new dungeons, and armed with a magic sword Runeblade. If you have created the Nexon account with Google or Facebook, you will not be able to link it to Steam.
Nexon recommends that players create accounts with their compatible emails if they want to use Steam in the future. When the game officially launches, a few things will be added that weren't in the beta.
Each pack also includes premium club access which grants players bonus XP, access to the remote bank, a free daily potion pack, and a discount on fees. It's still free to play as well, so there's a lot going on and basically, no cost for you to check it out.
The top Mushking Royale players
from each region will receive
Founder's Packs
, which include a wealth of Merets, exclusive items and access to the game beginning October 1st. To join Mushking Royale, download MapleStory 2 on the Nexon Launcher.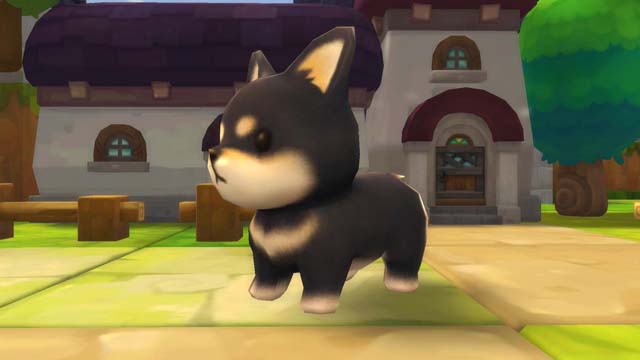 Nexon assures that MapleStory 2 will not be P2W, but they need objects in the game to be profitable. Use this 3%-off coupon to buy
Cheap MapleStory 2 Mesos
from our site: "
5MMO
". They will not be for sale. They will offer many ways to style the character or offer practical articles, that is, all the objects in the store are permanent:
1. Costumes that have statistics
2. Lumistones that give statistics to costumes
3. The Meret Revival has been eliminated, so it can not be revived by paying money
The game shows lots of character customization chooice
, which is a pretty new progress system and world establishing tools. The MapleStory 2 that started in a colorful 3D block universe is one of the most creative and full of population games available on the market now. There is no risk to get
Cheap MapleStory 2 Mesos
here, full refund for no delivery are promised. Various objects here or items that if you simply do not want can be exchanged for some mesos. These mesos will help you have a better adventure during the game.