Here comes bad news for
Unreal Tournament
fans. Recently, the boss of Epic Games announced that they have stopped actively developing the new, community-infused free Unreal Tournament game. Luckily, the Unreal Tournament remains available in the store and
it is still playable and available to new users
. As for the reason, the game developer explained that Unreal Tournament stopped the success of Fortnite after Fortnite grew in popularity. Here are some further details of the event.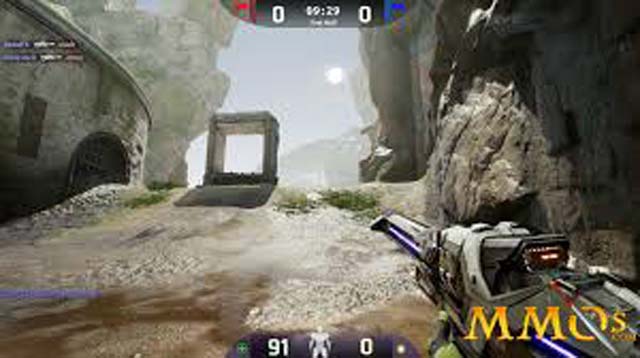 Simply saying, unreal tournament is a first-person shooter video game developed by Epic games and Digital Extremes, where Players compete in a series of matches of various types, with the general aim of out-killing opponents. It was first released in 1999 for Microsoft windows, and the Playstation 2. in the following year, it receive new sequels followed in 2003, 2004, and 2007 (confusingly called Unreal Tournament 3), and in 2014 a new UT was announced.
Since its release, it didn't receive much effects in the market. In addition, since then, Epic's emphasis focuses on a game, Fortnite, which is now one of the most popular game all over the world. Fortnite is a third-person survival-shooter,released in mid-2017. As Fortnite became a mega-sensation a few months later when the Unreal Tournament team started experimenting with a Fortnite-based battle royale mode; fans went nuts, Epic went all-in, and Unreal updates quietly tailed off. And now Unreal Tournament has officially been halted. As you can see from the announcement of the CEO of Epic Games.
"Unreal Tournament remains available in the store but isn't [being] actively developed," Epic CEO Tim Sweeney told the site. "We've recently worked with GOG on making classic Epic Games titles available and we're planning to bring more of them to the store in their original glory."
Unreal Tournament is not the first game Epic stopped working on after Fortnite grew in popularity. In January this year, Epic announced its free-to-play MOBA Paragon was shutting down, with refunds available to everyone. More recently, some Fortnite: Save the World players have said they feel second-class as the battle royale mode gets seemingly more attention than the paid game. Save the World will transition to a free-to-play game like Fortnite: Battle Royale, but the transition was recently delayed to 2019. By the way, for
Cheap Fortnite Items
, come to
5mmo.com
, where you can enjoy a 3% discount by using the code "
5MMO
".
Fortnite obviously is not the only big thing Epic Games is focusing on now. Epic Gameshas announced its own marketplace to compete directly with Steam by building the Epic Store, a Steam-rivaling digital storefront. The Epic Games Store will roll out soon for PC and Mac, with plans to expand to open platforms and Android in 2019. the Epic store will take a smaller percentage of revenues from developers and give users a free game every two weeks through all of 2019. It's already detailing some developer-friendly moves.
At the moment, Epic Games promised a bunch of new features of the upcoming storre. Purchasing a game on the Epic store will automatically subscribe players to the game's newsfeed for easy communication, and developers are in charge of their own game page on the news feed. It promises no store ads or cross-marketing on a game page, and no paid ads in the search results. For more on the game, stay tuned for our website.