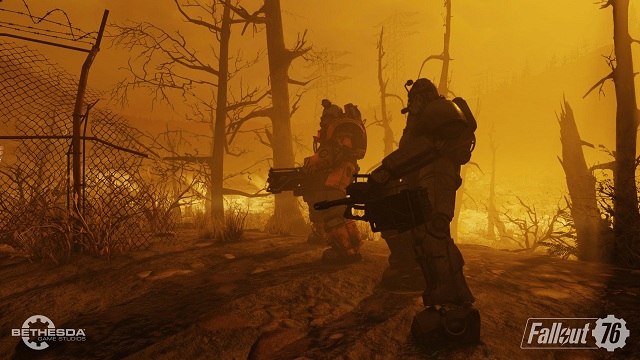 In the world of Fallout 76, there are a wide range of chems and consumables for players to use. In order to upgrade characters, they have to search items in the process of exploring. And addictol is one of the most valuable items in Fallout 76. Many players are wondering how to get it in the game. You can read this article and learn from the article. Players can get
Cheap Fallout 76 Bottle Caps
in order to collect enough rare materials for crafting useful items.
What's the Addictol Item in Fallout 76?
Addictol pretty much enables you to use as many chems as you want, almost completely obliterating the only downside that comes along with using them.
And if the idea of somebody dosed up to the eyeballs on Med-X, Psycho and Buffout chasing you around should be a little scary. So long as you've got some on hand, feel absolutely free to stock yourself up on Psycho and Med-X to reap the ample benefits, as a simple application of Addictol will leave you completely addiction free at the end of the day.
How to Get Addictol in Fallout 76
First, it's essential to know that the Addictol cannot be crafted in this game. Therefore, you can only get your hands on one by looting certain places in Appalachia. The easiest way to get Addictol is to visit Wavy Willard's Water Park, where one can be found behind Slither Slide at the back of the park. Since this area is filled with polluted water, you'll want to ensure you have plenty of RadAway and Rad X on hand before entering.
You can find Addictol lying around in a bunch of places around the map, but that's far from a reliable source, thanks to other players and the one hour item respawn timers. If you still want to try, you could go to the Eastern Regional Penitentiary in Toxic Valley. Or take a look at Camp McClintock – you can find a bottle in one of the rooms where the Patriotism test takes place, in a drawer by the bed.
Thankfully, there's an event that rewards you with Addictol when you finish it. It's called Guided Meditation, and you can start it at the Palace of The Winding Path, the fancy building in the far north of the Savage Divide. Once you light the brazier in front of the palace, you'll have to defend four NPCs from enemy attacks until the ritual is complete, which is when you'll get your pills.
To get Addictol, you will need to search containers. We recommend getting equipping the Pharma Farma perk card to increase your chances of getting Chems from medical containers.
There are a few areas that you can search to guarantee yourself a dose of this Chem. Check the following areas to find some Addictol:
Wavy Willard's Water Park – Back of the water park behind the Slither Slide.
Big Al's Tattoo Parlor – Behind a desk on the main floor.
Eastern Regional Penitentiary – In the intake room behind the locked terminal.
Ella Ame's Bunker – On the metal shelf on the wall in the lab.
Outside of searching, you are guaranteed to get three Addictol by completing the Guided Meditation public event at the Palace of the Winding Path.
If you need get Addictol item in Fallout 76, you can read this guidance and try to craft them in the game. Your character will be upgraded quickly with the help of Addictol. And if you need other essential items in Fallout 76, you can
Buy Fallout 76 Bottle Caps
get these materials quickly.