Fallout 76,
Bethesda's first online Fallout game
, has launched, with new good stories and a brilliant new world for users to make strides. As a prequel to all of the previous Fallout games, you play an inhabitant of Vault 76 who emerges from the shelter 25 years after the bombs fell on America, and then explore what remains of post-apocalyptic America ,rebuilding civilization. For those new the game,to save you time, herein we've put together this guide on getting started in Fallout 76. We'll walk you through the what the gameplay looks like, where you would adventure and how the leveling system works.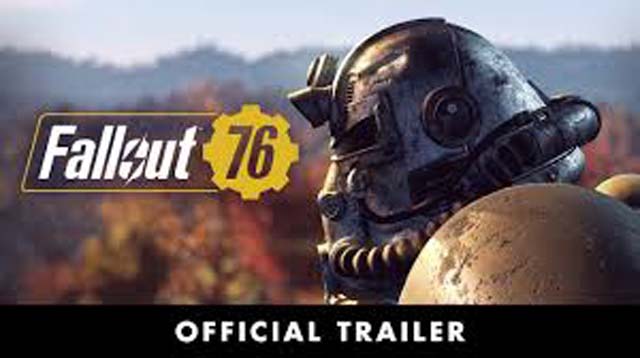 What is the gameplay like?
Generally speaking, Fallout 76 is a multiplayer survival game in which players must cooperate in order to stay alive. Like other Fallout games, After creating your character, you'll set off into a ruined (but still fairly wilderness-heavy) West Virginia, where you'll be able to craft your own structures. Players explore a massive world, picking up quests as they go. This time, though, the quests come from robots or data terminals — every other human in the game is a real person. Combat happens in real-time, although players can still improve their odds a bit with a modified VATS system from previous games. Over time, players can upgrade their equipment, improve their stats and collect a variety of perks to customize their characters and make the challenges they face a little easier to manage. There are also systems for base-management and building settlements as you collect resources.How Big Is The World?
How big is the world?
According to Howard, Fallout 76's world is four times the size of Fallout 4. There are six different regions to explore, and each has its own unique style, risks, and rewards. Confirmed areas include the West Virginia State Capitol, The Greenbrier, Woodburn Circle, New River Gorge Bridge, and Camden Park. Contained within each area is a variety of new creatures to encounter, some of which are based on West Virginian folklore.
How does the leveling system work?
The SPECIAL system returns in Fallout 76 and it's a bit different. Like previous games, SPECIAL encompasses the following stats: Strength, Perception, Endurance, Charisma, Intelligence, Agility, Luck. For every level gained, players may increase a SPECIAL attribute by one, to a maximum of 15. Players stop increasing SPECIAL at level 50. SPECIALs will generally improve several things within the game — hit points, action points, weapon accuracy, melee damage, chance of critical hit — as they always have. Every SPECIAL is a pool of points for your perks. By the way, you can buy
Cheap Fallout 76 Bottle Caps
from
5mmo.com
, where you can enjoy a 3% discount by using the code "
5MMO
".
Unlike previous games, perks are now cards you can equip and unlock as you rank up in a given SPECIAL. Each SPECIAL characteristic you develop has a perk card cap of 15. These perk cards can be enhanced further from one to five points to increase their power. You can obtain additional perk cards via Perk Card Packs after a few levels. They are obtained only by leveling up; they're not for sale (for virtual or any other currency) and are not an item found in-world. This pack contains four Perk Cards chosen at random (and even a stick of gum that marginally reduces hunger). All of these cards go into the player's collection; not all will be immediately available. Card packs are then awarded at levels 6, 8, 10 and every fifth level thereafter.