Fallout 76 Nuke Codes: February 11–February 18 - How to Launch Nukes, Decrypt Nuke Codes And More
It is a routine that BETHESDA changes the launch codes for Fallout 76 nukes every week. So far, a fresh batch of nuke codes coming for the week of February 11th to 18th have already been decrypted by Fallout 76 community now, as you can see in the list below. Additionally, if you are new to this game, we will also show you how to decrypt nuke codes by yourself and how to use those nuke codes at the end of this article. So, just keep on reading.

February 11 – February 18

Alpha: 31247560
Bravo: 39229959
Charlie: 41335610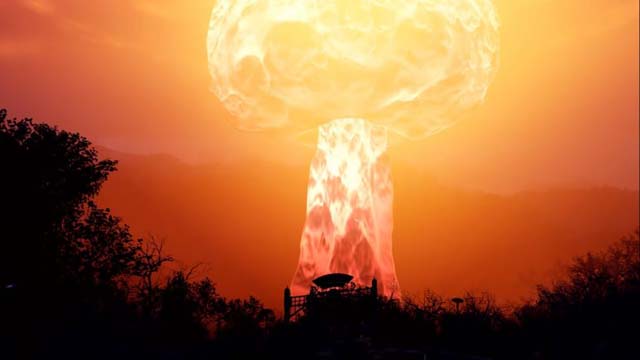 How To Use Fallout 76 Nuke Codes?

Nukes Produce Rare Resources When They Hit

These nuke codes are useful if you're late in the game and want to collect rare resources for crafting or CAMP building.

The areas in the game map that are hit blasted by nukes are the spawn harder enemies and more valuable items than other places. Rare resources can be looted from these areas, though powerful creatures will be guarding them. With your attention, you'll need to go in prepared: it's tough to survive in these areas.

If you're feeling mean, you can also use the nukes to destroy real people's camps.

How To Launch Fallout 76 Nukes Step-By-Step?

Setting off nukes isn't a simple, straightforward process, but there are a few optional parts you can skip through:

1. Join the Enclave and access the Whitespring Bunker
2. Complete the 'Back to Basic' and 'Officer on Deck' missions to gain access to the Command
3. Center in the Whitespring Bunker
4. Get a Nuclear Keycard from shooting down a Cargobot
5. Find clues dropped from high level enemies, then decrypt them
6. Clear out the silo dungeon and reach the Nuke terminal
7. Use the terminal to decide where to detonate the nuke
8. Explore the blast radius and kill the enemies within

One other note, since these blast zones are understandably very dangerous, don't attempt them without - at the very least - a Hazmat Suit, Gas Mask or Power Armor to combat the radiation. Besides, keep in mind that although it might be fun to destroy other players camps, the main goal is running headfirst into the irradiated epicentre of the nuke to loot as many rare resources as you can.

How To Decrypt Fallout 76 Nuke Codes By Yourself

As we know, it can be a tricky process, especially with multiple nuclear silos each with its own code combination for players to solve across each server.

However, through a combination of strategies and ways, you are able to solve these fairly quickly by yourself. You can refer to a Reddit written by a Reddit user Ghostofbigboss, who has put together a fantastic document for doing so. The whole decryptting process is very complicated indeed. Basically it involves using a keyword cipher gleaned from a board in the faction command center. You can go and check by yourself. If you lack enough Cheap Fallout 76 Bottle Caps, come to 5mmo.com. Not only can you enjoy the cheapest price online, but also you are provided with fast delivery. Moreover, with coupon code "5MMO", you can enjoy additional 3% off.

Stay tuned for 5mmo.com for more details about the new Nuke Codes for the week ahead, especially if you're wanting to cause a little nuclear mayhem throughout the wasteland of Appalachia.