Fallout 76 Nuke Codes For February 18 To 25 Have Been Solved Now And Here's What You Should Know
It is a routine that Fallout 76 refreshes Nuke codes very week. As another week is upon us, along with new nuke codes. After the hard work of fervent fans and teamwork, so far Nuke Codes for the upcoming week from February 18 to 25 have already been solved now, as you can check in the following list. In fact, users can also decrypt Nuke Codes by themselves. Well, in this article, we will show you how to decrypt nuke code by yourself and some basic understanding of nuke codes in Fallout 76. So keep on reading.

Nuke Codes - February 18-25:
Silo Alpha - 71349435
Silo Bravo - 66040152
Silo Charlie - 00267617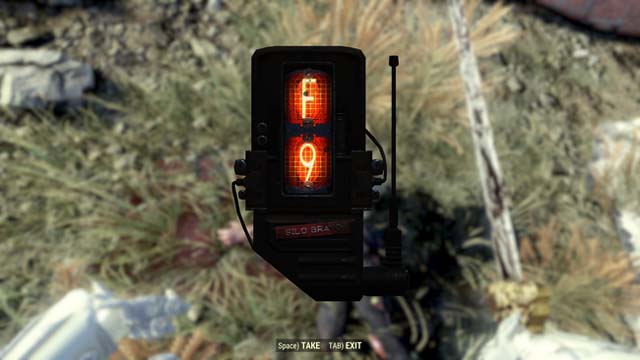 How To Decrypt Nuke Codes By Yourself?

Launching a nuke in Fallout 76 takes a lot of work, here's what you should find before you launch a nuke.

A nuclear keycard
A decrypted launch code

A Nuclear Keycard is found by by shooting down a Cargobot, which is protected by a fleet of Vertibots. These are found throughout the map, so you may come across one at random. Once you have a Nuclear Keycard in your possession, next you have to find eight letter and number combinations. These are dropped from high level enemies from throughout the map - specifically from Scorched or Feral Ghoul officers.

Once you have 8 codes , you'll need to head to the Enclave headquarters to obtain the keyword needed to decipher the codes.

If you are wondering how to decrypt nuke codes by yourself, you can check a reddit written by a redditer named alexenial. In the reddit, he shows you how to decrypt nuke codes step by step in details. You may wanna go to check. Otherwise you can check the video below,which also shows you how to decrypt nuke codes step by step by yourself. I have to say that decrypting is a tough process and requires a lot of hard work.
However, if you are sick of the complicated process of decrypting, well, there are some shotcuts. One such shortcut is a website called NukaCrypt, created by player and Redditor Waffle_cop. NukaCrypt lets you punch in a partial launch keyword and the nuke code letters and numbers you've collected, and spits out possible codes that will get your nuke in the air. Another shot cut is to stay tuned for our website: 5mmo.com. We will always be the first one to inform you the nuke code of the latest week. Besides, our website also brings you the latest news and effective guides on Fallout 76. Moreover, we offer Cheap Fallout 76 Bottle Caps, which is the cheapest online. Additionally, with coupon code "5MMO", you can enjoy additional 3% off. Once you've made a order, we'll deliver items to you immediately. So, have a try. Now, we are wrapped with this nuke code guide. Hopefully, it would be helpful for you!