Final Fantasy XIV Currency Guide: How to Gather More Company Seals in Final Fantasy XIV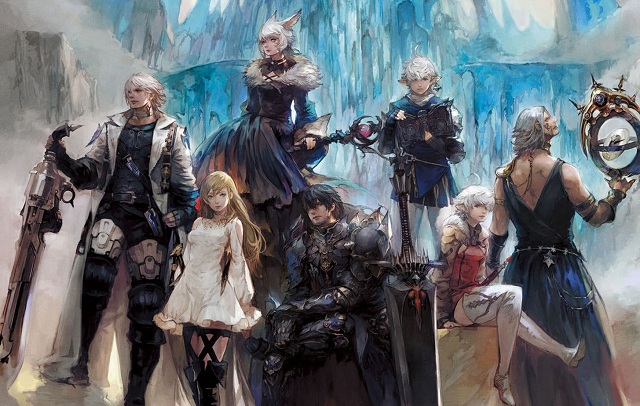 Company Seals are one of the primary currencies in Final Fantasy XIV, which can be used to purchase various items in the game. And many players want to know how to gather more Company Seals in the process of exploration. If you are going to gather Company Seals, you can read this article and know how to collect them effectively in the game. Players can get
Cheap FFXIV Gil
to collect rare materials for crafting good gear for characters in the game.
How to Gather More Company Seals in Final Fantasy XIV
Gather Seals From Dungeon Gear
Dungeon's typically drop a lot of gear that can be used for getting Seals. The extra gear you receive can be donated to the company by talking to the Personnel Officer. Please note that you can only earn seals this way if you have reached the rank of Sergeant Second Class or higher in your company. Don't be afraid to be greedy when doing a dungeon run.
Simply choose some dungeons at or near your current level and keep running them to gain plenty of loot. Whatever you don't need can be turned in for seals that you can use to purchase Grand Company items. We love this method because not only can you gain a lot of seals, but it is also possible to get some decent gear out of the dungeons. Seals are awarded at roughly 12 times the level of the item you are donating. When you reach level 45, you can quickly get a ton of seals from a single run.
Complete More FATEs Quests
The FATE quests would require the players to complete a variety of Tasks to earn Gil, company seals, and various other rewards. The more difficult a FATE quest is, the more company seals players would make after completion. Some of the best FFXIV DPS classes might be helpful in completing these FATEs Quests.
FATE quests would usually require players to defeat bosses, slay various enemies, complete escort missions, and gather materials. Completing these quests is a quick way to earn company seals, as FATE quests would yield a significant amount each time you complete one.
Level up in Duty Roulettes
There are two Duty Roulettes that offer Company Seals: Leveling and Guildhests. We recommend doing Leveling every day and skipping the Guildhests one. If you're a Tank or Healer, your queues will be instant and you'll be getting about 1,000 Seals per run. (It's also the best Duty Roulette to run for leveling up alternate Jobs.) This is in addition to other important rewards like "clusters" that can be used to purchase combat Materia in any town. More rewards means higher total bang for your buck while you farm Company Seals!
As for a few other methods; the Grand Company hunting log when you unlock it will reward you with a lot of seals for completing the tasks there. These hunting logs will simply have you slay a certain number of a specific enemy in order to complete that objective of the hunting log.
In addition, if you have leveled up a lot in your Grand Company already to the 'Sergent Second Class' rank, you will even be able to effectively trade in gear with 'Expert Delivery' that you may have acquired from dungeons for a number of Company Seals instead, and given how many of these you are likely to complete, you will observe your company seal count going up exponentially.
Players are eager to collect Company Seals in Final Fantasy XIV, we hope that you can gather more with the help of these effective ways in the game. And if you are lack of good gear or items for your characters, you can
Buy Final Fantasy XIV Gil
to purchase them from the game shop easily, which enhance the capacities of characters in battle.