Fortnite Mobile Receives Massive Improvements, Featuring 60 FPS, HUD Improvements And More
Fortnite has been a huge success on mobile since it landed on iOS back in March.Here comes big news for Fortnite mobile players. Recently, in its
State of Mobile Development , November 2018 announcement
, Epic Games announced that a bunch of large and small
Fortnite mobile upgrades
and enhancements are on the way, aiming at better performance and an overall boost to user experience on smartphones and tablets. Today, our website:
5mmo.com
will reveal what new Fortnite improvements we can look forward to in the near future.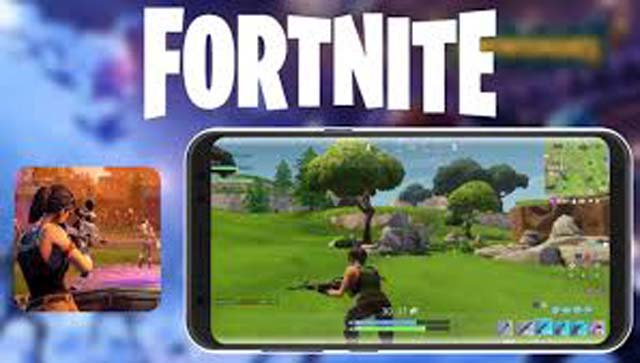 60 FPS
In a State of Development post, Epic Games stated that a limited number of high-end devices will also receive 60 FPS functionality soon. Right now, Epic Games now testing some of them to make sure that they can maintain a high level of performance over multiple matches without the risk of overheating. However, there is no word on possible smartphones and tablets that will likely support the feature.
HUD improvements
You probably have noticed that the HUD has already received some minor but helpful tweaks from the most recent update, but this is just the beginning. The developer states that "a big quality of life pass on many of the HUD elements" is still to come. With this being the case, Fortnite Mobile players will be enabled more control over their in-game heads-up display by deciding which elements are active or inactive at any given moment.
Controller support
The announcement also revealed that Epic is starting testing on different controller setups, as it says " We haven't touched on this in some time, but we're beginning testing on various controller setups as we work to enable support. We'll give you a status update on these when we get it to a better state." However, the developer did not mention a timeframe for the release of the feature, nor what kind of controllers will likely be supported by the game.
Major performance improvements
Lastly, Epic Games said that it is continuing its efforts to improve performance across the board for Fortnite Mobile compatible devices. The developer is working to make major improvements to Android 7 and some other older operating systems, as well as on large scale optimizations to decrease the memory that Fortnite Mobile uses up to deliver more consistent frame rate when play sessions go long. Epic Games is also changing how its shader cache system operates on iOS devices to reduce the size and impact on memory. By the way, you can buy
Cheap Fortnite Items
from our website:
5mmo.com
, a cheap, trustworthy online in-game currency store. You can gain a 3% discount from our website by using the code "
5MMO
".
When can we expect these updates to arrive? As of right now, there is no specific date, but Epic Games did mention the phrase "in the near future" for performance updates and "longer term" on the memory optimization. Fortnite Mobile players are recommended to update their device's operating system regularly in order to take advantage of the optimization. The developer is also working to make update files smaller, so that players will not have to wait too long before they are able to jump back in to the Battle Royale matches. For more Fortnite news, guides and updates, keep checking back with
5mmo.com
.