Genshin Impact Game Guide: Some Important Information About New Character Yae Miko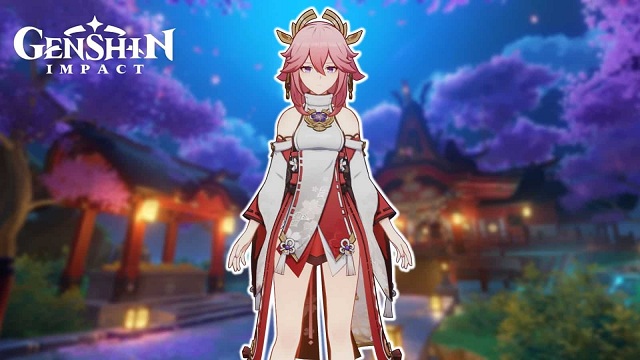 Players are looking forward to seeing a new character in Genshin Impact. And the official Genshin Impact social media accounts are going to inform the news about a brand new character named Yae Miko. So, players want to know more information about the new character Yae Miko. Moreover, players can buy
Genshin Impact Accounts
to select the suitable combination of characters in Genshin Impact to complete quests easily in the game.
Yae Miko has certainly become one of the fan-favorite characters in Genshin Impact . She has already made two appearances in the last two update previews (2.0 and 2.1) and according to the recent live stream, she will be the main character that takes us through the second part of Inazuma.
The official Genshin Impact Twitter account has finally revealed the art for one of the upcoming characters - Yae Miko. After many speculations, she's confirmed to be a five-star Electro character. Nothing mentioned on the official art or the Twitter description indicates her weapon type.
The fact that her ascension stat is Crit rate means that she will most likely be a DPS character in the game which is unusual for a Catalyst user. She is also confirmed to be a new Electro Vision holder. Her elemental skill will allow her to move rapidly, leaving behind "Lethal Sakura" which periodically deals damage to one nearby enemy. This means that she could also have strong sub-DPS capabilities.
Yae Miko's constellations in Genshin Impact
As per the leakers in Wangsheng Funeral Parlor discord, Yae Miko has the following constellations in Genshin Impact:
C1: When Yae Miko's Elemental Burst triggers a Lethal Sakura Thunderbolt, she recovers 7 energy for herself.
C2: Lethal Sakura's cooldown is reduced by 20% and its attack AoE is increased by 100%.
C3: Increases the level of Yae Miko's Elemental Skill by 3. Maximum upgrade is 15.
C4: When the Lethal Sakura thunderbolt triggered by the Elemental Skill hits an enemy, all teammates receive a 20% Electro DMG bonus for 5 seconds.
C5: Increases the level of Yae Miko's Elemental burst by 3. Maximum upgrade is 15.
C6: When a Lethal Sakura is created, its initial level becomes two, and the maximum level is increased to four. Lethal Sakura's attacks ignore 45% of enemy DEF as well.
A recent leak on the Genshin Impact Leaks subreddit has revealed the Elemental Skill and Burst for Yae Miko:
Elemental Skill (E) - Moves rapidly leaving behind "Lethal Sakura" which has the following effect:
Periodically deals damage to one nearby enemy with lightning
When there are other Lethal Sakura nearby, it will increase their level and the o and they will deal bonus damage.
Elemental Burst:
Lightning and thunder descends dealing AoE electro damage
When the burst is used, Yae Miko will release all nearby Lethal Sakura which will morph into a Tenko Thunderstrike and descend.
It was also noted in the leaks that Yae Miko will also be utilizing the Shimenawa's Reminiscense set. This does make sense, as Miko's design does bear a resemblance to the artifacts themselves.
The actual artifacts boost ATK% with a 2-PC and give the character a unique passive that will boost her Normal and Charged Attacks by 50% for 10 seconds.
Yae Miko is expected to be released into the game as part of the 2.5 Update alongside Kuki Shinobu, who themselves is a 4-star Electro support unit.
According to this recent leak, Miko and Shinobu will work together well in the game when they are both released, so it is worth bearing that in mind as players look at potentially utilizing the new characters!
Players are excited about the new character in Genshin Impact. If you want to set up a good team with various good characters in the game, you can
Buy Genshin Impact Account
to select the best characters for your team. You can find cheap prices about Genshin Impact Account on 5mmo.com.