Genshin Impact Game Guide: More Information have Released about Ningguang and Keqing Skins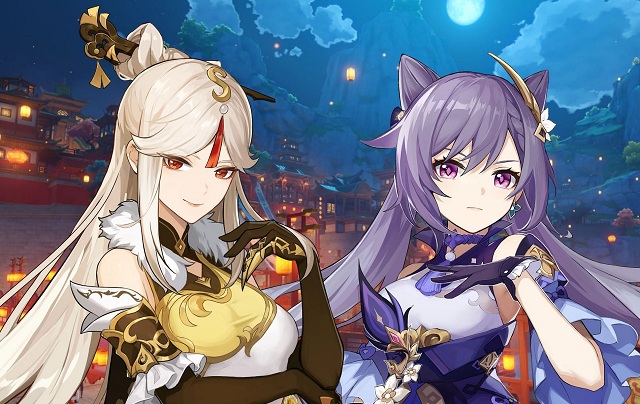 There are many rumors about the information of Ningguang and Keqing skins on the Internet, most fans of these two characters are eager to know the exact information of them. So, we have collected all of the confirmed information about these popular characters in Genshin Impact. Meanwhile, if you are looking for the Unique Characters with skins in Genshin Impact, you can buy
Genshin Impact Account
to search for which character you like.
Ningguang has been present in the game since its release in September of 2020 and will now be one of the first characters to receive an outfit. Unlike many other popular free-to-play games, character skins didn't even exist at launch. Instead, miHoYo introduced them in the Genshin Impact 1.6 update after numerous requests from fans for the developers to add character outfits.
Character outfits allow you to change the appearance of your characters, often drastically. Until now, developer miHoYo has added just a few skins into the game, but the latest leaks suggest that more are coming in Genshin Impact 2.4.
While players are currently waiting for the 2.4 update to launch, many leakers are currently discovering new details surrounding the upcoming patch. Not only have these leaks uncovered upcoming Genshin Impact character banners and reruns, but there's also information about the long-awaited Keqing and Ningguang skins.
Information about Ningguang and Keqing Skins
The original leak stated that the skins are unlikely to arrive in the 2.3 update, but are more likely to launch in Genshin Impact 2.4. It provides more context with the Lantern Rite event, leading one to assume that this rerun will bestow players the free Ningguang skin.
The last Lantern Rite event allowed players to select one of six 4-star characters and was active from February 10, 2021, to February 28, 2021. If a rerun would occur in Genshin Impact 2.4, then it's plausible for the event to happen a little bit sooner.
The upcoming skins for Ningguang and Keqing will be the first skins Genshin Impact had added since the 'Midsummer Island Adventure' update in May added beach-themed outfits for Barbara and Jean. While the game has continued to add to its roster of characters and the in-game world of Genshin Impact has grown significantly with Inazuma introduced in July, character cosmetics have taken a backseat to the expansion of the playable world of Teyvat over the second half of 2021.
Leaker Genshin Intel also confirmed the following with regards to the Lantern Rite event and how to get Ningguang's new skin:
"Fleeting Colors in Flight: Lantern Rite event with 4 themes:
1. Smelting fireworks (and suffer as a perfectionist)
2. Waverider minigames and mob camps in Guyun Stone Forest (similar to 1.6)
3. Wondrous Shadows - minigame similar to Shadowmatic
4. Boss domain with a 3-head hydra
Afterglow Market - shop that takes 3 types of event currencies. Items from the shop include:
- 6 types of special launchable fireworks
- 9 special furniture recipes
- 3★ ascension gem fragments and 3-4★ Liyue talent books
- Crown of Insight × 1
- Hero's Wit and Mora"
Ningguang and Keqing's radiant skins were just one of a slew of announcements made by miHoYo during the special program for Genshin Impact's newest update. The 2.4 update, dubbed 'Fleeting Colors in Flight', will not only feature the previously mentioned Lantern Rite events but will also add the region of Enkanomiya to Inazuma, along with a new boss for players to challenge. Genshin Impact's 2.4 update looks to provide players with plenty of new reasons to dive into the world of Teyvat, along with new cosmetic options to help their party dress for the occasion.
If you have known the exact information about these two characters skins, you can just wait for the update of the new version. Moreover, players who need more characters can
Buy Genshin Impact Accounts
to find the different combinations of characters in the game. You can find cheap prices about Genshin Impact Accounts on 5mmo.com.