Genshin Impact Has Revealed More News about Yae Miko Elemental Burst in the Latest Version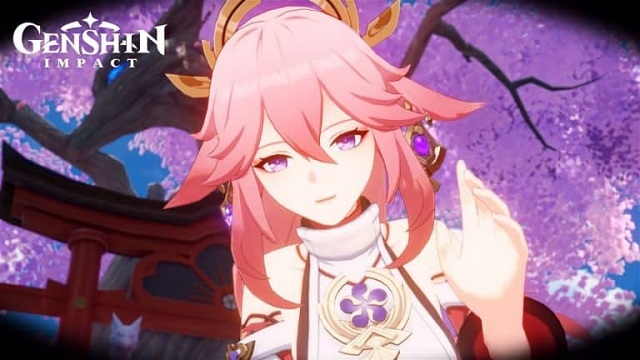 Due to the coming of new Genshin Impact region Inazuma, players have access to experience a variety of new characters in the game. While some of new characters have not been introduced in the game, like Yae Miko, most players are eager to know more news about Yae Miko. Meanwhile, if you don't like your original accounts which are full of weak characters in the game, you can buy
Genshin Accounts
to choose the suitable account that are full of strong characters.
Yae Miko is easily one of the most anticipated characters in Genshin Impact. Ever since players saw her during the Archon Quest in Inazuma, they've been waiting to unlock her because she seems to be a mighty unit.
Genshin Impact 2.4 version will be released in three weeks with a new region and characters such as Shenhe and Yun Jin. However, the community is more excited about patch 2.5, bringing in Yae Miko.
Who is Yae Miko in Genshin Impact?
She's the chief priest – the Guuji – of the Grand Narukami Shrine on Mt. Yougou, Narukami Island – it's the biggest shrine in Inazuma. In an official tweet from Mihoyo celebrating the 2020 New Year, it was revealed that Ayaka was Yae's first guest of the year at the shrine. Like the rest of Inazuma, it's clear that Yae Miko is heavily inspired by Japan, as Miko means 'shrine maiden' in Japanese.
According to Mihoyo's description of Yae Miko, "her elegant and beautiful appearance belies an intelligent and cunning personality. She is a lady who is not easy to predict and has her own principles and methods of doing things". Fans of Mihoyo's Honkai Impact 3rd may recognise a resemblance between Yae Miko and Honkai's Yae Sakura, who is also a pink-haired shrine maiden. Like Sakura, Miko is associated with foxes – she may have fox-like ears, though it could also just be her hairstyle – in the Chinese 1.5 livestream, Zhongli calls her "fox lady".
News about the Appearance of Yae Miko in Genshin Impact
In the Inazuma Archon Quest, it was discovered that Yae Miko not only has a human form, but she can also turn into a fox. Like Paimon, the players are curious to see her fox form.
Interestingly, prominent Genshin Impact leakers who are part of the Wangsheng Funeral Parlor Discord server have claimed that Yae Miko has a tail during her Elemental Burst.
Yae Miko's fox form has been teased in the Genshin Impact lore as well. During a cut scene, players could see Raiden Shogun holding a fox wearing earrings similar to Yae's. This is most likely Yae's fox form.
Recent News About Yae Miko Kit and Elemental Skills
A top leaker in the Chinese Genshin Impact community, Uncle Dum Dum, recently revealed more information about Yae Miko's elemental skill.
The leak was initially posted on the Wangsheng Funeral Parlour Discord server, and on top of Miko's Elemental Skills, they also referred to the Keqing skin and the Chasm, which will also be appearing in Update 2.4.
They wrote: "I said Chasm in 2.7. Also, it's not weird if they change their plans, just like how I initially said there wouldn't be much reruns.
"Anyway, today I wanna talk about one of the fox's[Yae's] skills. E makes her teleport/shift by a small distance.
"E can be used 3 times and will leave a totem/mark, the totem is able to attack.
Suddenly remembered about Keqing's skin. I'll put it simply, it's an evening gown. you can refer to Herrscher of ReasonBronya."
Players who have not got good characters in Genshin Impact can
BUY Genshin Impact Account
in order to gather a good team for quests in the game. You can buy cheap Genshin Impact Account on 5mmo.com.