Genshin Impact Character Guide: How to Build The Best Kamisato Ayaka in Genshin Impact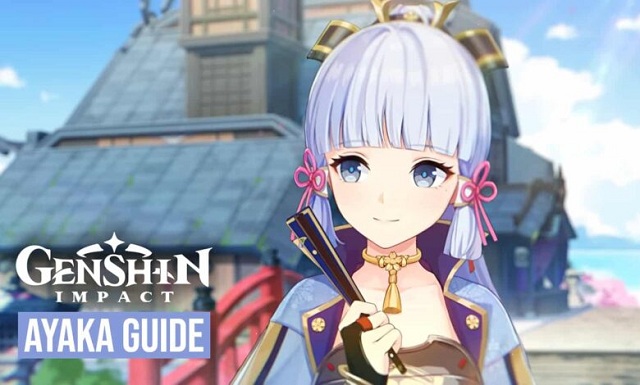 There are different kinds of characters in Genshin Impact. Different characters plays various roles in the team when they progress in the quest. Today, we will introduce the Kamisato Ayaka, who is anticipated by fans, they want to know how to build the best Kamisato Ayaka in Genshin Impact. Players can also experience the latest characters through
Genshin Impact Accounts
and try to experiment the best teams for dungeon exploration.

The Introduction of Kamisato Ayaka
Kamisato Ayaka is one of the first characters you'll meet in Inazuma. She's the eldest daughter of Kamisato Clan and a mighty warrior in her own right. Not only does she have high attack and a powerful set of elemental abilities, but she's one of the few characters capable of applying her element without using a Skill or Burst.
How to Build Kamisato Ayaka in Genshin Impact
Kamisato Ayaka is a 5 star Cryo character. She is one of the best DPS on Genshin Impact and wreaks havoc in the abyss. Her main asset is her ability to generate Cryo damage at all times. She thus benefits from a very good synergy with the Hydro characters. But to make the most of its potential, it needs a good build.
Kamisato Ayaka Build For DPS
Sword: Mistsplitter Reforged
Artifacts: Blizzard Strayer (four-set)
Ayaka's abilities clearly pitch her as a main DPS character. The Mistsplitter Reforged is the best weapon for Ayaka as it suits her perfectly. It automatically provides a 12% elemental damage bonus, and it activates the Mistsplitter's Emblem after Ayaka lands a normal attack. This ability has three levels, dealing 8%, 16%, and 28% elemental damage bonus depending on which attacks Ayaka uses and how much energy she has left. Ayaka can easily trigger each of the three levels without having to adjust her playstyle purely for the sword's abilities.
Ayaka's passive Talent Amatsumi Kumitsumi Sanctification increases her normal and charged damage by 30% after using her Skill, and the Kanten Senmyou Blessing Talent increases Cryo damage by 18% for 10 seconds after the Cryo fog effect from Ayaka's dash connects with an enemy. That's a 48% boost without even considering the potential for additional critical damage from freezing opponents.
In terms of stat priority, you'll want a Cryo damage bonus artifact, and then critical damage, critical rate, attack, and energy recharge for her costly burst. With Blizzard Strayer and the Black Sword, you definitely won't need as much critical rate, so you can put those extra stats into critical damage or attack. On the whole, the Cryo buffs will boost Ayaka's entire damage output, while the critical rate and critical damage will help her do numbers with her speedy normal and charged attacks.
Best Weapons For Kamisato Ayaka
Mistsplitter Reforged
Ayaka's signature weapon is the Mistsplitter Reforged. Other than it having the highest base attack among other swords, the weapon further enhances Ayaka's Critical Damage by 44.1% and the Elemental damage bonus by 12%. Afterward, the Kamisato Princess can gain an 8/16/28% Cryo damage bonus by maintaining the weapon's stack. Players can gain a stack by dealing Elemental Normal Attack damage (lasts 5s), casting Elemental Burst (lasts 10s), and having less than 100% Energy. Mistsplitter Reforged is currently only available via the weapon banner.
Primordial Jade Cutter
Even though the 542 Base ATK at Lv. 90 is relatively low 542, the Primordial Jade Cutter grants 44.1% Crit Rate which is highly desirable on any DPS character. With its passive, this sword increases the HP of the weilder by 20%/25%/30%/35%/40% and then gives on ATK bonus based on 1.2%/1.5%/1.8%/2.1%/2.4% of the max HP. Ayaka certainly won't require any more Crit Rate if players give her the Primordial Jade Cutter.
Players should try to figure out how to build the best Kamisato Ayaka according to your team in Genshin Impact. If you want to experience other good characters in Genshin Impact, you can
Buy Genshin Impact Accounts
to make a good team for questing in the game.