Aside from a brand-new snow-themed season, Fortnite Season 7 also introduces a innovative, massive mode called
Creative Mode in Fortnite Battle Royale
, which brings the insanely popular game to a new level of depth. This new mode gives creators unlimited resources and tools so that they can
build their dream worlds and wildest creations by themselves.
Moreover, gamers can even fly in the mode. This is a mode that many players, of both Battle Royale and Save the World, have been asking about for almost a year now,and now it finally comes out. Now let's us walking through all the details of the creative mode.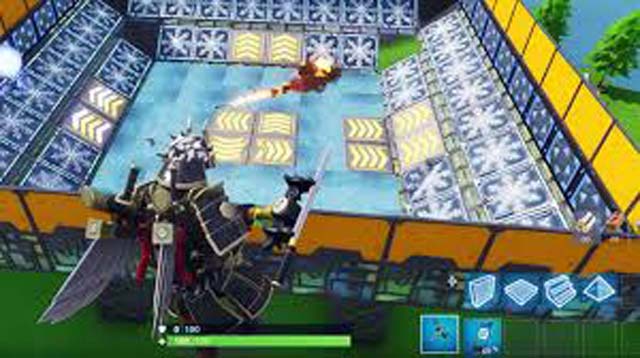 The latest patch notes give a decent general description of what we can expect from Creative, as well as what will be available at launch. According to the official description, gamers will build whatever they want and enjoy the fun with their friends."Design games, race around the island, battle your friends in new ways and build your dream Fortnite. It's all happening on your own private island where everything you make is saved,"Epic said. However, the game developer also warned that"this is an early release so you may experience client crashes, loss of progress, or other unexpected errors", so there's every chance the new Creative mode could be pulled due to some weird and wonderful bugs, long queue times or other unforeseen problems.
When does Creative Mode release?
At the moment, Fortnite Creative is only live for Battle Pass owners only for its first week, and it will open up to all Fortnite players on December 13, with Epic promising to update Creative on a regular basis. Fortnite creative mode will be available on all platforms including the Nintendo Switch, PS4, Xbox One, PC and mobile from December 6to Battle Pass players,then to all players from December 13. so if you're playing on a Mobile device, there are also new Creative visibility settings that have extra functionality in the HUD Layout Tool. Since Creative visibility is off by default, so you need to turn them on. By the way, for
Cheap Fortnite Items
, come to
5mmo.com
, where you can use the code "
5MMO
" for a 3% discount.
Creative mode is the next big step in Fortnite's evolution. Fortnite Creative will be the third major mode for Fortnite, alongside Battle Royale and Save The World. Whether it's the Support A Creator program or the freedom to build in the Playground playlist, Epic is increasingly making a push to involve creators both in and outside of Fortnite.
What's in store in Fortnite Creative Mode?
When you first load into the Creative mode, it takes you to a place called the creative hub, where appears a stone slab in the center, where you spawn, and a circle of rocks around it. Each of these rocks has a rift on it. The first one of these, which looks to be a slightly gold color, will send you to your own personal creation area, while the others will send you to a variety of places, including the creative areas of friends, or even certain players whose work Epic wants to highlight.
Each and every player gets four creative spaces called islands. When you start out, each island is basically just a big open area surrounded by mountains with plenty of room to build in. Each one will let you build as much as you want until you hit the island's memory limit, and if you exit the island it saves your progress and buildings so you can come back later. To help you, you will be given a special item that looks like a cellphone, which can be used to copy walls, move things around, rotate them or delete them entirely. Well, you can also copy pre-existing building in Royale Pass. Go to the prefab menu, where there's a whole range of pre-made buildings that you can spawn in to alter or copy from.