Rainbow Six Siege's Ranked Modes Will Soon Enable Two Factor Authentication on All PC Platforms
To avoid increased cheating and hacking, Ubisoft has just announced that
Rainbow Six Siege's ranked modes will soon enable two factor authentication on all PC platforms
, which will start from December 11th, 2018 in Europe, Middle East, Africa, North America and South America and a little later for APAC regions. So If you are a PC player playing on the data centers for these regions and you want to play Ranked, you will need to have 2 Step Verification activated on your account by
December 11th
. Along with it, Ubisoft has a separate article that explains how the process works. To save you time, herein we put together all information you should know and how to activate it.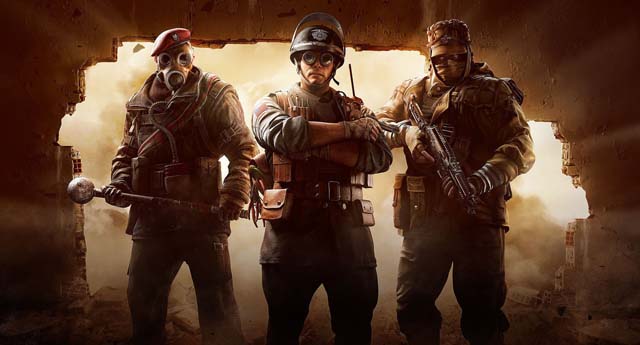 With cheating becoming a big problem in Rainbow Six Siege, Ubisoft early before has outlined its plans to improve its anti-cheat measures. While the existing BattlEye third-party anti-cheat system deters many, PC users have drawn attention to an increasingly growing population of hackers. Documented hacks included the ability to teleport freely and even plant the bomb defuser at spawn. That's not ideal for a game with a growing competitive scene. By the way, you can buy
Cheap R6 Credits
from
5mmo.com
, a cheap, reliable online in-game currency store.
Hacking has become more feasible through breached accounts stolen from other players, which can be sold behind the scenes for cheap. Not only does a shady market exist around the practice – it allows hackers to utilize cheats without repurchasing the game each time they're banned. Among several actions being taken, Ubisoft has forced Uplay 2SV on all players using the Ranked PC playlist. By making this mandatory, Ubisoft is targeting the lifeblood of many hackers.
Although the change was announced back in August, just before the launch of Operation Grim Sky, instead of implementing it right away, Ubisoft decided to carry out an awareness-raising campaign for the change during Grim Sky, and are only putting it into effect close to the start of the new season, Operation Wind Bastion.
For those PC players who don't enable the two-step verification, they'll still be able to play Situations, Terrorist Hunt, and casual matches, but ranked gameplay won't be an option. Those who do enable it will still be able to play ranked games and will have an extra layer of security on their account along with a free Thermite bundle that's being given out to anyone who activates their two-step verification before December 11th. That Thermite bundle is only available for PC players who go through with this process though, so console users won't get the Thermite skin.
To enable two-factor authentication, first go to the Account Overview page. At the bottom of the page, click the "security settings" box, and then under "2-Step Verification", click the yellow button that says "Activate 2-Step Verification". From there, it's a simple matter of clicking the link emailed to you, installing an Authentication app on your iOS or Android phone (such as Google Authenticator), and scanning the QR code provided on the screen. For more help, Ubisoft has an FAQ page detailing the entire process.