WoW Classic WotLK Hard Achievements: Several Hardest Achievements For Players in WotLK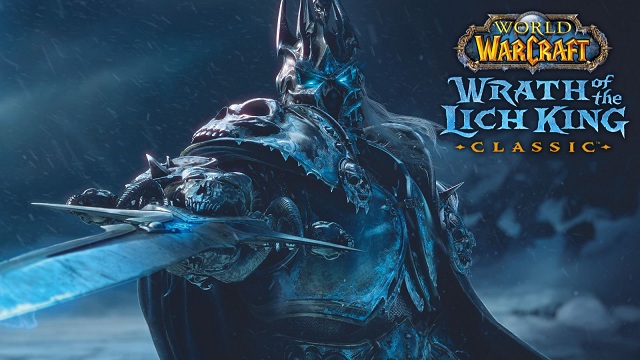 Fans of WoW Classic have heard the news that the Wrath of the Lich King expansion will be released on September 26. And there will be a lot of new features for players to experience in this expansion. One of the new features is the Achievements, which make players show off when they complete a normal quest or a complex feat. While, there are some hardest achievements for players to complete in WotLK. Players should know them in advance to decide whether to complete or not. Players can use
WotLK Classic Gold
to collect rare materials for craft high level weapons or armor for characters and improve the basic stats of attack and defence.

Several Hardest Achievements in WoW Classic WotLK
The Hardest Achievements: Insame in the Membrane
Insame in the Membrane is one of the most difficult achievements for players to complete in the WoW's whole story.
Players have to earn Exalted with eight different minor factions, which all of facitons demand you to do kill farming, a large amount of kill farming. In these different factions, you need reach a max reputation. At the same time, both Boot Bay and Bloodsail Buccaneers are enemies in the process of questing. You have to earn Exalted one by one by defeating your enemies constantly.
Gladiator Achievements
Gladiator achievement requires you stand toe-to-toe against other players in PvP mode. Some players think that it is easy for them to defeat enemies in the game. While the achievement also requires you to achieve the highest rank called Gladiator in an arena season. Players need know that the claimable spots has the limited number, there are many players who are fighting fort this rank, you need win more matches as early as possible to get to this high rank.
The Loremaster Achievement
The Loremaster achievement is similar to the World Explore achievement, it allows players traverse across the whole world of WoW Classic in an active way.
While, in the process of going through different zones of the world, players have to complete a large amount of quests. Players have to spend more time finding and finishing relevant quests in order to get this achievement. You need take care of playing the game instead of focusing on completing difficult achievements.
Mountain o' Mounts Achievements
Mountain o' Mounts is one of the achievements that related to the rewards of mounts in the game. This achievement is fairly clear for players, you need gather 100 mounts. While it is not easy in the world of WoW. There are several ways for players to obtain mounts, for instance, getting max reputation with a faction, killing a specific boss, etc.
So, you have to earn Exalted with a lot of factions, defeat some rare enemies, and win matches in PvP mode. The most important thing is that you have got enough resources to buy them in the game.
Glory of the Icecrown Raider Achievement
When it comes to raid achievements, they are normally too difficult to complete. You need suit up with 24 other guild members, rush to the designed raid and defeat the enemies. While for Glory of the Icecrown Raider, you need do a lot of things to complete.
You are entrusted to kill several bosses in a specific way, 13 different times to be exact. So, you have to spend long time completing this achievements, and the absence of teammates also annoys the whole process.
We have listed several hardest achievements in WoW Classic WotLK, players can also try their best to finish them with effort. You will be proud of your performance when you complete one of them. In order to prepare for questing, you can
Buy WoW Classic WotLK Gold
to search for good gear for characters and improve their capacities in battle.