Fortnite Challenge Guides: How to Complete the Weekly Challenges and How to Solve Them
Fortnite Challenges are something you can complete while you are playing matches in Battle Royale. It's Week 6, there are some interesting ones in the mix: firstly, we're searching where the stone heads are looking. When you fire up the
Battle Royale mode
in Epic's wildly popular game on PS4, PC, Xbox One, Nintendo Switch, or mobile, you will be welcomed with a fresh selection of mini-tasks to do so you can level up the Battle Pass and unlock some goodies. We've got all the information on the new challenges which you need, and have also put together guides to help you complete the harder ones.
Fortnite's fifth season is speeding past. The summer-fun season which we all thought would be about Vikings, Ancient Egypt and Cowboys has been nothing if not strange. These could all still change, as
Epic Games
has done that numerous times in the past, but it seems more likely that they'll remain the same once they go live this Thursday.
Battle Pass Challenges
Deal headshot damage to opponents (0/500)
Search chests in Lucky Landing (0/7)
Follow the treasure map found in TBA (0/1) (HARD)
Eliminate opponents in Lazy Links (0/3) (HARD)
Secret Battle Stars Week 6
Week 6 challenges include completing timed trials around the island, as well as searching for where
Stone Heads
are looking. Completing these along with the other elimination and location-based tasks will unlock a new loading screen that gives you the right location for the secret battle star. Epic Games have warned that the hidden star won't appear until you have finished everything else required.
For Battle Pass-exclusive challenges, you'll have to deal 300 damage with a Clinger, Stink Bomb, or Grenade; hit a golf ball from tee to green on five different holes and eliminate three opponents in Shifty Shafts. Along with getting Battle Stars, completing any four challenges will get you 5,000 XP. Take a look below for a complete list of challenges. The remaining challenges are for those that have a paid-for Battle Pass and involve searching for seven chests in Lonely Lodge, getting two kills with a
Minigun or Light Machine Gun
, and also taking out three opponents in Tilted Towers.
Battle Pass
Deal damage to players with a Clinger, Stink Bomb, or Grenade (300) -- 5 Battle Stars
Hit a golf ball from tee to green on different holes (5) -- 5 Battle Stars
Follow the treasure map found in Snobby Shores (1) -- 10 Battle Stars
Eliminate opponents in Shifty Shafts (3) -- 10 Battle Stars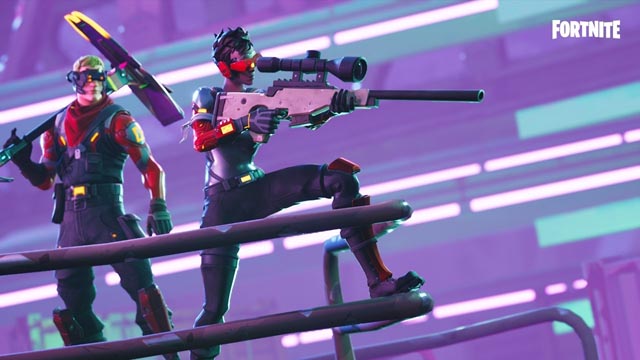 Follow the treasure map found in Snobby Shores
It's treasure hunting time again, and this week the search is based on the Fortnite Snobby Shores treasure map, though as usual you don't have to see the actual map to go and collect your reward. Fortnite's weekly challenges are a great way to rank up your Battle Pass. Choose
5mmo.com
, we will promise to make fast delivery, and always prepare large stock and offer 24/7 online service. You are also promised to receive your
Best Fortnite Items
within 5mins after you pay. With 50 Battle Stars up for grabs, you can quickly climb five tiers and collect some awesome rewards. They also give you some funs things to do during your Battle Royale matches. In season five, however, a Battle Pass isn't a requirement; three of the seven weekly challenges are available for free.
Although some of the challenges are typically trickier than others, it's well worth taking the time to work through them all.
New FX Trails, Gliders, Outfits
and more are all yours for the taking if you can factor the challenges into your usual enjoyment of the game.
Here is a full list of the leaked Fortnite season 5 week 6 challenges. Unlike some of the more skill-based challenges, completing Fortnite challenge sounds like it will just be a matter of locating the flaming hoops, so it will be interesting to see how quick players find them all once the new challenges go live in a couple of days.