Fortnite V7.10 Patch Notes: Plane Nerfed, Boom Box Nerfed, Six Shooter Vaulted and More
This latest
Fortnite update 7.10 patch notes
are out now for the third and final content update for this patch and it is a big one, addressing a number of prominent player complaints, in addition to bringing with it a few surprises. Once again, players don't have to download a new patch to enjoy the new content. So,Let's dive in some highlights in Fortnite update 7.10 patch notes.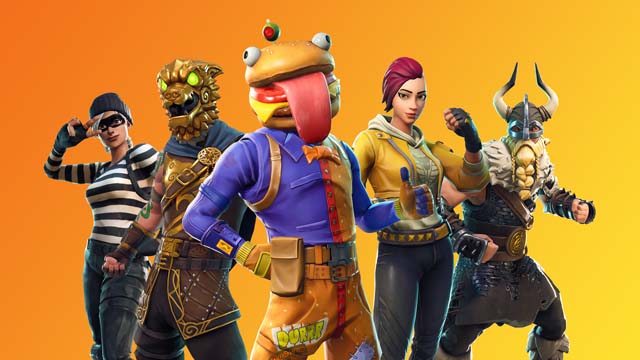 Suppressed Sniper Rifle added
The added suppressed sniper is an epic/legendary that has a bit less power than its bolt action brother, but it makes less noise as a result. You're still going to be able to one-shot similarly to the bolt-action though with 100/105 damage and a big headshot multiplier, and the following are the official description of the new sniper:
Available in Epic and Legendary variants.
Can be found from chests, floor loot, Vending Machines, and Supply Drops.
A single shot, scoped sniper rifle.
The suppressor makes for a quieter shot, trading stealth for power.
Deals 100/105 base damage
If you wanna have a try at the new Suppressed Sniper Rifle, come and buy
Cheap Fortnite Top Up V-Bucks
at
5mmo.com
, where you can buy various in-game currency at the cheapest price online. Additionally,you can enjoy a 3% discount by using the coupon code "
5MMO
".
Plane Nerfs
Since the Stormwing X-4 plane has been such a dominant, overwhelming force in season 7 so far, many Fornite players have been asking for vault. So, Epic is trying some nerfs instead.
1.Knockback from plane damage has been reduced 70%
2.The plane will take 50% more damage when hitting structures and its damage reduction while boosting through structures is no longer 50%, but only 25%
3.Plane machine gun spread has been increased by 75%(!)
4.Plane spawn rates are now 80% instead of 100% so they won't always be where you think there are 20% of the time
5.Planes now can't fly above the build limit, which apparently was a bug.
the return of the Dual Pistols
Boom Box Nerf
With fans' strong requests for railing against the new anti-building device. And Epic made some changes here:
Boom Box drop rate has been reduced by 33%
Boom Box health has been reduced from 600 to 400
Boom Box duration is down from 25 seconds to 18 seconds
Nothing on its range, but with less health and less use time, these are significant nerfs all the same, and let's see how this shakes out in game.
Fortnite Six Shooter Vaulted
For those who didn't use the Six Shooter, it's basically a powerful handgun sort of like a revolver. It fires medium bullets that are each pretty powerful.Unfortunately, it seems that for, whatever reason, Epic Games thought it was best to let the Fortnite Six Shooter go. It is currently unknown if the pistol will make a return at some point.
Fortnite Burst Assault Rifle Partially Vaulted
Additionally, Epic Games also vault Burst Assault Rifle without giving any reason or why it was only partially taken away and not all variants. Burst Assault Rifle is still a pretty generally popular standard weapon, especially at the beginning of matches. That's what makes it even more puzzling as it will be harder to find at the start now. Hopefully, it can soon come back in the game.
The return of Dual Pistols
However, it's worth noting that Dual Pistols have been unvaulted with no apparent stat changes. This is great news for anyone who likes this unique weapon that lets you fire two weapons at once. There is nothing quite like this weapon so some players are happy to see it return.