On December 26, Epic announced that
the Sneaky Silencers LTM
, which was vaulted by Epic Games long ago would be returning to the popular Battle Royale game, as part of the well underway 14 Days of Fortnite event Day 10. Additionally, Fortnite players will also see
the return of Smoke Grenades
. It is shocking and surprising for Fortnite players to see the return of the two vault items. Keep on reading for more details.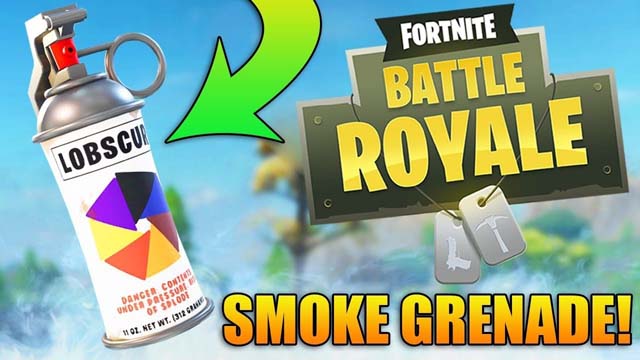 It is still surprising for come Fortnite players to see the return of the two items, although it has happened before, where vaulted items and weapons have been known to pop back up on Fortnite. Sneaky Silencers LTM has been gone for a good portion of the year since being vaulted in April of this year. Smoke Grenades was introduced in Patch 1.9.1 but was removed from the game in March with Patch 3.5. now it returned to the game again. As you can guess, The item is used for impairing the vision of an enemy by creating a puff of smoke - similar to the Stink Bomb which was introduced in Patch 5.40, but without the damage.
What it is Sneaky Silencer LTM?
Sneaky Silencers is a limited time mode that is available right now for all players on all platforms. For those who missed it the first time around, it is a more stealthy approach to the typical Battle Royale method, as weapons are restricted to Suppressed Pistols and Suppressed SMGs, traps are disabled, and Bush disguises will have a "greatly increased" drop rate.
This is great for players who like sneaking around during matches and not going gung-ho into firefights. However, you have to be careful as not only can the enemy not hear your shots but it's likely you won't hear the enemy fire at you, too. Still troubled by your low rank? Come and buy
Cheap Fortnite Top Up V-Bucks
at
5mmo.com
, where you can enjoy a 3% discount when buying by using the code "
5MMO
" at our website.
Considering the nature of Fortnite's Battle Royale mode, it will be interesting to see just how Sneaky Silencers' matches will turn out when combatants who are used to the general chaos of the game are forced to play a bit more stealthily. Perhaps many will adopt the strategy of hiding out to win with no kills, as the rest of the players silently shoot one another to pieces.
Additionally, Fortnite players are also surprising to see the inclusion of a previously vaulted item in the mode, Smoke Grenades, as you can see in the above image. Smoke Grenades were placed into the Vault back in April 2018 because Epic Games felt that players weren't using them enough to warrant them remaining in the game.However, for those who did miss the item, they can now hop into Sneaky Silencers and get their hands on them, but only for a limited time.
After this event, some player also posted that they want to see the return of the Infinity Blade, the Clinger and so on.whether Epic will satisfy fans' demands, at the moment, you can have a try at the new LTM and item.