Here's An Advanced Guide for only Sourcing Top Range Cars in Import&Export in GTA Online
Many GTA players asked on online forum how to only source top range cars in import&export in GTA Online. To help those players out, today, we've made up this guide, covering useful ways from experienced GTA players. Hopefully, it would be useful for you.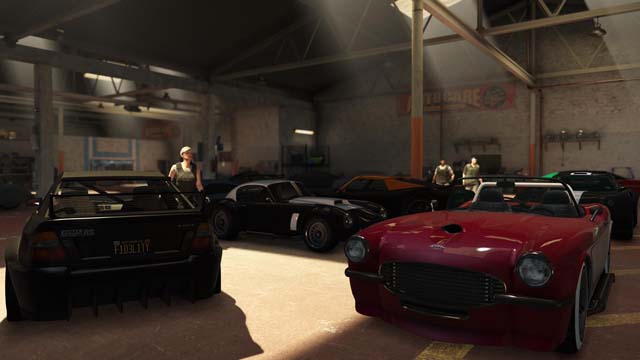 Method one:

Start importing your vehicles to the warehouse and go up to 32!Don't go past that. I know the warehouses can source up to 40 vehicles, but the magic number is 32. If you already went past 32, next time you go to your warehouse, list your vehicles by name and check which model(s) you will have a spare, then you sell those spare vehicles keeping only one of each model.

After that, the exact vehicle you export, it will be the next vehicle to spawn when you start a import mission. It is like that because when you start importing, you don't get a spare vehicle of the same you already have sourced until you complete all the 32 different models. And since there is 32 diff. models, you will only get repeated models after you hit this number.

This way you can either sell 1-4 high range vehicles if you have partners to help you, and will only spawn the vehicles you exported. Or you can keep exporting a specific model of any range to make this same one spawn over and over again if you are trying to complete a collection.

What I think is best is to keep exporting only high range, and it doesn't matter if they are collection cars or not. Just keep cars from 2 possible collections: X-80 / Osiris / T20, and Roosevelt / Z-Type. For more cars, you can buy Cheap GTA 5 Boosting and Cheap GTA 5 Money at 5mmo.com, the cheapest online in-game currency store. Moreover, every customer can enjoy a 3% discount by coupon code "5MMO". So, don't miss out!

I would suggest those 2 collections since they are all full high range vehicles, and you can export those when you have one or two more friends playing with you, so you all get the collection bonus besides the high range vehicle exporting value.

Method two:

To make the game source out only Top Range cars for you to pick-up during resupply missions, you only have to complete your Collection sets and don't add more cars after that. Besides, you need to keep your car warehouse 75% filled up (after selling two cars from your TOP RANGE collection) and you'll keep on getting only the top range cars all the time. Then all is done.

This means a steady flow of $80,000 - that is if your pick-ups are successful in keeping repairs to $0 cost and your deliveries are perfect with no loss to commission during transit, in other words no damage to the car.

Best done is a (public) solo lobby but it also works on a public lobby with other players present. This method shows a guaranteed way to sell only Top Range vehicles which can give as much as $80,000 per delivery - $100,000 as listed but less the $20,000 costs for mandatory mods to the vehicle cargo prior to sale. This is the highest commission you can earn for delivering an undamaged top range/top tier car. This method is what I simply want to call the 10/10/10 Collection Method. To prevent any confusion on which cars to keep in the warehouse, all we have to do is fill up the Export Collection as it already keeps the required/mandatory 10x Standard cars, 10x Medium Range cars and 12x Top Range cars in which the two cars of your choice are to be sold.