How to Get More Skill Points and Bonus Medals to Expand and Upgrade Your Character's Skills in Ghost Recon Wildlands
Both Skill Points and Bonus Medals
are extremely crucial through your progression in
Tom Clancy's Ghost Recon: Wildlands
. Skill Points enable you to purchase new skills and abilities for your character to max out their rank and Bonus medals further expand upon the abilities of your character's skill tree, making the effects of skills even better.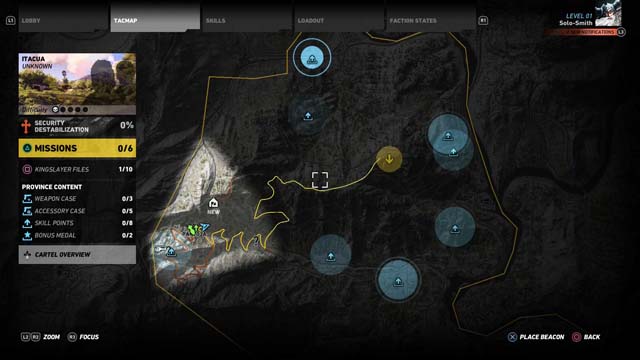 Skill Points
Skill points play a very important role in Ghost Recon Wildlands. Not only do they allow players to unlock new gear, but they also help them acquire and upgrade new skills and abilities for the Ghosts. Otherwise, you can buy
Cheap Ghost Recon Credits
right from our website:
5mmo.com
to upgrade skills. You can make a cheap deal by using the code "
5MMO
" for a 3% discount at our website. And while leveling up your character is the most basic method to get Skill Points, there is another easier way to acquire them.
There are two main ways to earn skill points. The first one is to interrogate high ranking members of the Santa Blanca Drug Cartel for the locations of Skill Points scattered around your surrounding areas in enemy outposts. once you successfully interrogate the whereabouts of these Skill Points out of your target, they will show up as markers on your map.
Another way to find skill points is to locate Rebel Lieutenants on the map who can also tell you where to get Skill Points. Then you can then head on over to these locations, and collect the documents that will reward you with extra points. Most of these Skill Points however are usually found in areas with other acquirable items such as Weapon Caches and Resources, so expect to encounter crowds of armed enemies when you go to collect them.
Bonus Medals
Bonus Medals are one of the collectibles you can obtain in Ghost Recon Wildlands, which are items that offer passive buffs to your various skills. They are special unlockables that are scattered throughout all of Ghost Recon Wildlands' world and are usually heavily guarded by enemy forces. These can range from increasing your ammo carrying capacity to how effective your drone is at marking targets. To unlock power weapons, come to
5mmo.com
, a trustworthy online in-game currency store.
In order to obtain Bonus Medals, you will need to first find an intel document that gives you the option to mark their locations on your map. Once they've been marked on your map, a big blue star with a line under it, players can then journey to that specific area and pick them up. Since that are heavily guarded by cartel members, so always refill your ammo before venturing out.
What Bonus Medals do is give you a passive buff on a specific skill regardless if you have dumped any skill points into it. For example, you can find a Bonus Medal for the Trained Rebels skill that will automatically give all of your friendly forces a 5% damage increase. This can be an extremely useful way to balance your progression if you don't want to upgrade a specific skill right away.If you want to refresh yourself on what passive buffs are active you can just visit the Skills menu and then scroll over the abilities with the blue stars filled out on the right. Below the name and next to the video at the bottom you will see what that specific Bonus Medal offers.