More Customizable Skins May Come to Fortnite Battle Royale in Season 6.
Epic Games has introduced
customizable skins
to Fortnite Battle players since season 4. For example,
Omega
, the customizable top-tier skin in season 4 Battle Pass along with
The Visitor
. As the season progressed, Epic Game has released a number of new skins with different styles, allowing players to modify them.
Undoubtedly, Players prefer skins with customizable styles, so that they can create their own unique skins with more options. In season 5,
Drift and Ragnarok
, both customizable skins , are the two most popular skins in season 5. undoubtedly, fans will expect more customizable skins with different styles in the next season.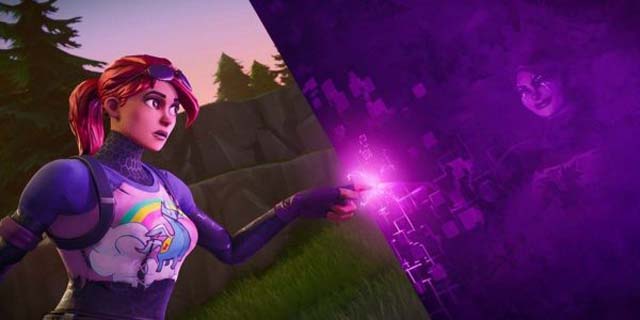 In Fortnite season 5, the Fortnite developer released a Tricera Ops, Leviathan, and Tomatohead in season 5, where the
Tomatohead skin
is the first customizable skin that players can purchase from the in-game store. According to some recent leaks, it seems that more customizable skins will be released in Fortnite season6 and many Fortnite Battle Royale skins will have their dark counterparts in the next season. When Portnite players enter into the dark world , some skins will change into their dark counterparts.
5mmo.com
is one of the best websites for providing Cheap Fortnite Items. This news hasn't been proved yet. But there is a reason to believe that it is, since Brite Bomber showes in Week 10 loading screen with her dark variant in the reflection of the cube. Besides, it seems that many old skins will receive modification in season six, which is a great advantage for Fornite Battle Royale fans.
In addition, Fortnite players has found that the mysterious cube has been moving all over the island and seems to reach at Loot Lake before season 5 concludes as some fans speculated. Loot Lake appears in the game since September 2017, one of the main Fortnite Battle Royale areas. However, it seems that the area will receive changes in the next season. Week 10 loading screen shows that the cube may explore with crystals around itself and form a dark portal in the center of the lake, through which Fortnite players can enter the dark world. When they enter the dark world, some skins will change into dark versions. Although those news may not be true, it's exciting to fancy what to come with Fortnite season 6. will it be exciting as the above mentioned? It is inspiring to just think about it.
One other note, Epic Games partnered up with Sony and has recently released exclusive Fortnite Battle Royale cosmetic items and skins for PlayStation 4 players. One of the skins is
Royale Bomber
, which used to be available only in the special PlayStation 4 bundle. The skin is very rare and costs lot of money to buy it. It isn't available through in-game store. Buy
Cheap Fortnite Items
at 5mmo.com. In parallel, Xbox One users appear to receive a special pack of cosmetic items. Unfortunately, it isn't free. But it is worth buying since the Xbox One pack looks amazing and includes fantastic skins,a special pickaxe and a glider. Besides, the Xbox One packs won't come out before season 6.
At the moment, the game developer hasn't revealed the exact release date of season 6. but we can be sure that many great changes will come to Fortnite season 6. Aside from the above-mentioned additions, there is going to be a big map change in the next season. Those changes must make the game more interesting.